More than 200 sea turtles reportedly washed ashore in the past week on Cape Cod's bayside beaches amid a cold spell that brought on unusually low temperatures in the area.
Jenette Kerr, communications coordinator of Mass Audubon's Wellfleet Bay Wildlife Sanctuary, told Earther by email on Sunday that about 184 turtles came in dead during the cold snap that occurred between Wednesday night and Friday morning. Kerr said that figure accounted for about 80 percent of the total number of sea turtles that came in during that time.
Robert Prescott, the director of Mass Audubon's Wellfleet Bay Wildlife Sanctuary, told the Cape Cod Times last week that more than 80 sea turtles were found dead and frozen on Thursday alone, with Prescott adding that it was as if the sea turtles were "flash-frozen." The majority of the sea turtles that wash ashore are reportedly young Kemp's ridley turtles, which are critically endangered.
The New England Aquarium works with Mass Audubon's Wellfleet Bay Wildlife Sanctuary on the rescue and rehabilitation of sea turtles in the area each year beginning in autumn. The aquarium said on its website that "hundreds" of volunteers helped each year to patrol the area's beaches looking for sea turtles that have come ashore.
But this year has reportedly seen record numbers of stranded sea turtles. According to a 2016 study from the National Oceanic and Atmospheric Administration, the Gulf of Maine's ocean waters had warmed faster in the previous decade than almost anywhere else in the world. Kerr told Earther warming waters were likely a contributing factor to the increase in cold-stun strandings in the area since the 1980s.
G/O Media may get a commission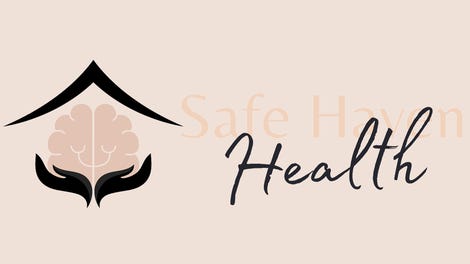 Addiction counseling
Safe Haven Health
"It's been speculated that the region's typically cold water which probably kept sea turtles south of the Cape is now warm enough for them and there's a lot of food for them here," she said. "When they get their cues to migrate south in the fall, some are trapped by Cape Cod's hook shape. They basically get stuck in Cape Cod Bay as it gradually becomes too cold (usually 50 degrees and below)."
At that point, she said, cold-blooded reptiles "slow down, pretty much stop eating, and stop swimming." She added: "They are washed ashore during high winds in what's called a cold-stunned state. Their systems are shutting down, they look dead, but they are still alive. If we get them quickly to the New England Aquarium's rehab facility, their chances of recovering are very high."
Kerr said it's important to note that the spike in sea turtles coming ashore may be in part because of successful conservation efforts on their nesting beaches, which Kerr described as "a good example of the success of the Endangered Species Act."
The nature conservation organization has recovered 574 turtles since the cold-stun period began last month. Kerr said that more moderate temperatures in the coming week should mean that more sea turtles will be found alive.