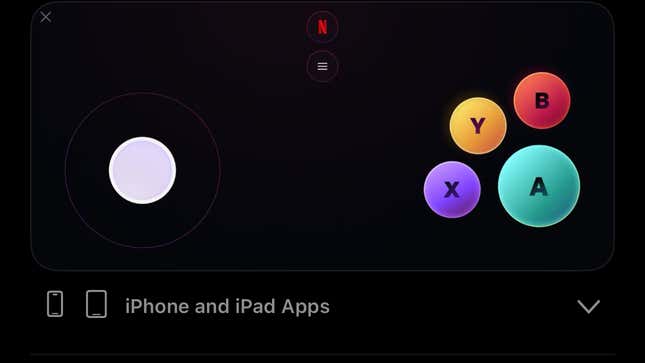 While you still can't share passwords without paying extra, it sounds like Netflix will soon attempt to sweeten your subscription deal by bringing its game offerings to your TV. The streaming giant has unexpectedly published the Netflix Game Controller to the iPhone App Store without any heads-up or an official launch announcement. Curious iPhone and iPad users can download it now for free.

Netflix Passwords, ChatGPT Can't Detect AI, and No More CoTweets | Editor Picks
I tried the app on our iPhone 14 Pro Max review unit. It works, but it doesn't do anything beyond asking that you choose a game on your TV. There's no other information beyond that, and there doesn't seem to be a compatible game out right now. It's also unclear how the phone connects to your TV—will it connect via wifi, or will it rely on a compatible set-top box with Bluetooth accessory connectivity?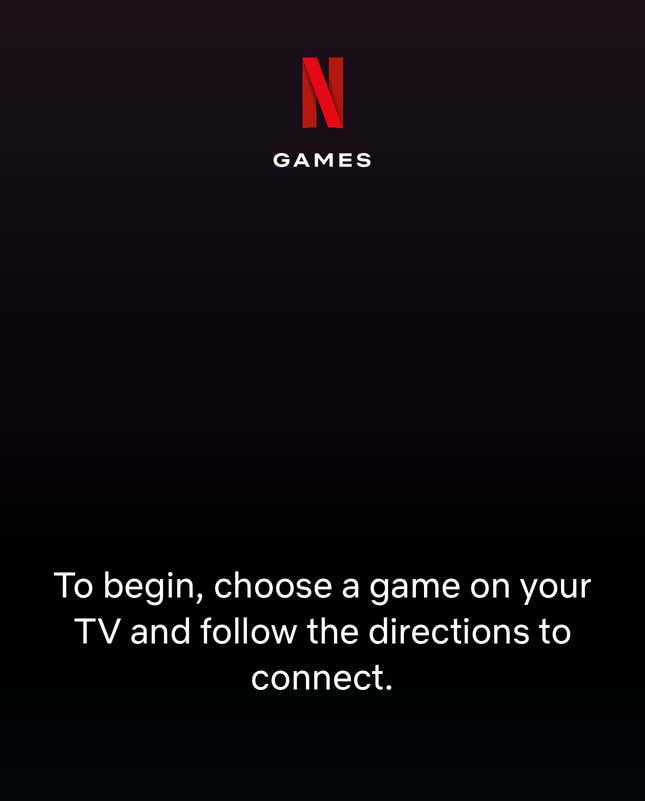 There's a link for more help at the bottom of the Game Controller splash screen, though it takes you to Netflix's general support forums. I contacted Netflix to ask whether the streaming game service teased earlier this year was officially launched, since that's when we initially started hearing about this phone-based game controller. But a spokesperson said the company isn't commenting on the news.
TechCrunch was the first to catch the Netflix Game Controller app floating around earlier today. In its report, it plugged its October 2022 interview with Netflix's VP of Gaming, Mike Verdu, who told an audience at TechCrunch Disrupt that the company was looking to pursue a "cloud gaming offering." Verdu had mentioned the games could be considered a "value add" but that it wasn't planning to position the suite of games as a "console replacement."

Netflix has already been publishing mobile games to Apple's App Store and the Google Play Store since 2021, so it's not particularly far off that it would attempt to pursue this venture now, especially as a significant portion of the entertainment industry is on strike. But since this isn't an official launch, questions remain, like how will the smartphone sync up with your TV? Will this be a game control app for Netflix's existing game offerings, or is there new stuff on the horizon from the gaming company it launched late last year? And most importantly, will this be received as a "value-add" by those slighted by the password-sharing limitations introduced earlier this year?