People working in public relations typically act as the voice of a company, which is a real bummer for Netflix because the head of the company's PR department decided to drop the n-word during a meeting. Netflix, as it turns out, didn't want to say the slur, and is now looking for a new chief communications officer.
According to a report from The Hollywood Reporter, Netflix's PR chief Jonathan Friedland dropped the n-bomb on staffers twice several months ago. Friedland, who was with the company for more than seven years, was fired Friday. The company has not named a replacement to fill his position.
The Hollywood Reporter got its hands on a memo from Netflix CEO Reed Hastings that was sent to the entire company Friday afternoon, in which he announces the departure of Friedland. In the letter, Hastings said the former communications head showed "unacceptably low racial awareness and sensitivity" by using the slur.
While Hastings doesn't disclose exactly when the incidents occurred, he did provide a brief timeline of events. Per the memo, Friedland first used the racial epithet while holding a PR meeting about the use of sensitive words. He was told by those in the meeting that it was insensitive, and he apologized for using the term. He used the n-word again just several days later in front of two black employees who work in Netflix's human resources department while having a conversation about the original offense.
It the final nail in the coffin for Friedland happened three months after the initial incident when he spoke at a meeting of the "Black Employees @ Netflix" group and failed to make any mention of his offense. According to Hastings, that was "understood by many in the meeting to mean he didn't care and didn't accept accountability for his words."
G/O Media may get a commission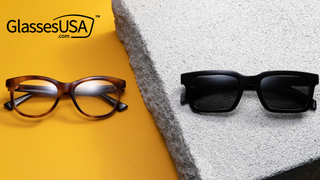 60% off frames
GlassesUSA.com Back to School Sales
Hastings apologized to employees for not using Friedland's first use of the n-word to serve as a learning experience. "I realize that my privilege has made me intellectualize or otherwise minimize race issues like this," he wrote to Netflix staff. "I need to set a better example by learning and listening more so I can be the leader we need."

The memo also established what appears to be a quick guideline for use of the word within the company, which amounts "Please don't use it." Hastings said: "For non-Black people, the word should not be spoken as there is almost no context in which it is appropriate or constructive (even when singing a song or reading a script)."
Friedland, who joined Netflix in 2011 and was quickly promoted to the head of communications in 2012, tweeted out a lengthy statement and apology regarding his departure, in which he stated he feels "awful about the distress" he caused within the company.

Just in case you thought Friedland had grown as a person from the incident, there was one more tweet that he fired off and quickly deleted. That one read, "Rise high, fall fast. All on a couple of words."

So we learned nothing, I guess.