Any jerkoff with a smartphone and a scantily clad cast can shoot a porno, these days. Just ask every celebrity alive today. But there's a clear difference between smartphone smut and a serious, money-backed project of the NSFW variety.
A new crowdfunding platform called Offbeatr (get it?) wants to tighten the gap between the actual amateur and the "amateur" porn. Was that not clear enough for you? It wants to help you raise funds to make more professional porn-type projects. Good news! Since Kickstarter isn't down with XXX content.
Because payment systems like Amazon Payment and Paypal have strict zero-tolerance policies for anything of adult variety, Offbeatr is currently working on its own proprietary online payment platform. For that reason, projects cannot yet accept funding. Offbeatr says it's been working on its payment system for the past 6 months and is so close, so don't lose hope.
Here's how it works:
• Registered users pitch an idea to the Offbeatr team
• Once selected and verified, the project creator/s cobble together a Kickstart-like page delineating the premise, the funding amount needed, and the rewards offered if funding is reached
• Approved projects are then greenlit, allowing the creator to launch the Offbeatr page and begin gathering votes
• With the vote goal reached, the project becomes "official" and the funding (hopefully) floods in
G/O Media may get a commission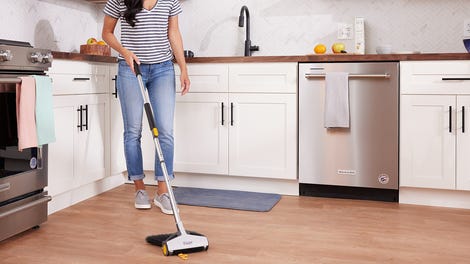 BOGO 50% Off
Flippr - BOGO 50% Off
Dos & Don'ts
• Do pay the listing fee, once your project is voted in and approved. Listing Fee Deposit = (Desired Funding Goal / 25) x $0.50 [rounded to the next $5]
• Do pay the other misc. Kickstarter-type fees applied to completed/funded projects (they are too boring to explain here, but can be easily found here)
• Do pitch a tangible creative project, like an event being produced, a movie, or a toy prototype
• Don't pitch something that is clearly not of Offbeatr's, erm...particular predilection
• Don't pitch a project if you live anywhere other than in the United States, United Kingdom, Germany, Canada, France, Austrailia, and New Zealand. Currently these are the only countries from which Offbeatr is accepting projects
• Don't pitch Offbeatr if you're not old enough to vote, marry, or go to war. They have a strict screening process, for what should be obvious reasons
Now what are you waiting for? Start pitching! [Offbeatr via PSFK]