On Wednesday, the New York attorney general opened up a new front in the climate law war against Big Oil. Barbara Underwood, the state's chief lawyer, filed a suit alleging that Exxon has defrauded its shareholders for years about the impact climate regulations could have on its business, and broken New York state law in the process.

The case focuses on Exxon's accounting practices and has no relation to other suits filed by multiple attorneys general to figure out just how much Exxon knew about its role in causing climate change while misleading the public by sowing doubt about science. Instead of science, the new filing is about money.
"This filing moves the fight to a whole new level," Michael Gerrard, the director of Columbia's Sabin Center for Climate Change Law, told Earther.
You see, Exxon is not stupid. It knows climate change is happening and that sooner or later, the world's governments are going to have do something about it. That something—likely a carbon market or carbon tax—will inevitably cut into Exxon's profits.
That's why the company has said it has an internal price on carbon built into its operations. And the assurance that it's thinking about that is what gives rich folks, pension funds, and whatnot the confidence to invest in Exxon. But the New York suit alleges that Exxon hasn't exactly been honest with those folks about how it was internally pricing carbon.
G/O Media may get a commission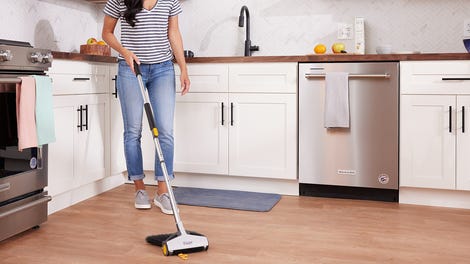 BOGO 50% Off
Flippr - BOGO 50% Off
The suit names a number of projects, including 14 tar sands sites in Canada. On those projects alone, the suit says Exxon under accounted for a whopping $25 billion in carbon pricing over their lifespans, meaning these projects are likely to be a lot less profitable in the long run than the company says.
"Exxon has repeatedly and falsely assured investors that it has taken active and consistent steps to protect the company's value from the risk that climate change regulation poses to its business," the attorney general wrote in the court filing.
The suit alleges that it wasn't just low level flunkies that duped investors, either. In addition to "Exxon management," the suit points directly to former CEO, burner email aficionado, and diplomatic luminary Rex Tillerson as being involved. It says he "knew for years that the company's representations concerning proxy costs were misleading."
To remedy these oopsies, the attorney general is suing Exxon so that it will "tell investors the truth" according to a press release. Oh, and also make payments to shareholders from all the money it made while allegedly lying to them.