Another day, another company snatching defeat from the jaws of victory. This time it's Nokia, as the company has decided to sell its health division— formerly known as Withings—which it purchased for $191 million in 2016. The sale itself seemed inevitable, and its price undisclosed, but its buyer is a huge surprise: the original co-founder of Withings, Éric Carreel. Nokia expects the deal to close in "late Q2 2018." While I respect the hustle, the sale of Withings and its host of incredible health products leaves me feeling more nervous than ever.

The writing was on the wall, to be clear. Last October, Nokia announced a $164 million write-down on Withings. Then in February, the company announced it would be conducting a strategic review of Withings, rebranded as Nokia's Digital Health division. The news was accompanied by a leaked memo obtained by the Verge detailing the division's inability to meet growth expectations.

As a result of the review, Nokia has decided to offload the division, and try to recoup some of its losses. "The planned sale is part of Nokia's honed focus on becoming a business-to-business and licensing company," the company said in today's press release. "The licensing businesses of Nokia Technologies are not affected by this announcement." With Nokia dropping the health division and focusing on slapping its name on enterprise hardware and HMD-manufactured smartphones, it's pretty much the nail in the coffin in terms of consumer relevance in the U.S. for Nokia.

What's most aggravating is the unknown fate of Withings itself, as well as the products Nokia currently sells. The company has made some incredibly well-received wearable devices and health-related gadgets. I myself own a Withings Activite Pop, one of their smart scales, and a Withings Thermo (it's a thermometer).

G/O Media may get a commission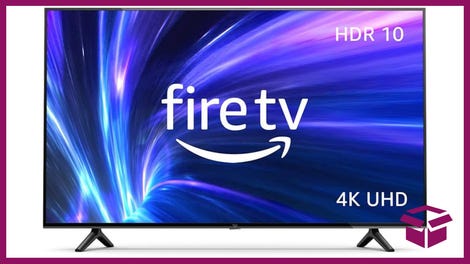 42% Off
Amazon Fire TV 50" 4K Smart TV
But Nokia seems to think it can keep selling its devices until the deal is done. The company's still pushing its Steel HR watch in time for Mother's Day, and as recently as January, it released Nokia Sleep, a successor to the Withings Aura sleep sensor. While it's difficult to predict the fate of a product when a company decides to get out of the game, Nokia doesn't have a great track record for supporting devices, and has a history in particular of breaking the Withings software it attempts to revise. We've reached out to Nokia for more information about the sale and the affect it will have on its suite of products.