After much heavy rumor, Nokia has just announced that it's launching its first Android handsets: the X, X+ and XL.
All the phones are built on the open source Android OS forked especially for Nokia. The X and X+ feature a 4-inch screen, while the XL packs a 5-inch IPS display. The X+ is differentiated from the X by extra memory and expandable storage, though it's not clear quite what that means in terms of specs.
In terms of specs, all three will have a 1GHz dual-core Qualcomm Snapdragon processor, dual SIM, microSD support and 1500mAh battery. The X has: a 4-inch IPS LCD display (800 x 480), 512MB RAM, 3MP camera and will be available in green, black, white, yellow, cyan and red. The X+ is similar but offers 768MB RAM and a 4GB MicroSD card. Finally, the Nokia XL has a larger 5-inch display (800 x 480), 768MB RAM, 5MP rear-facing camera and front-facing 2MP camera.
During the Mobile World Congress presentation, Steve Elop explained that users will "benefit from the Android apps and ecosystem, but we have differentiated." Essentially that means that there will plenty of Microsoft and Nokia apps included from the get go. Skype, for instance, will be preinstalled, and offer users 1 month of free calls to landlines and mobiles, and Nokia's navigation apps will feature, too.
G/O Media may get a commission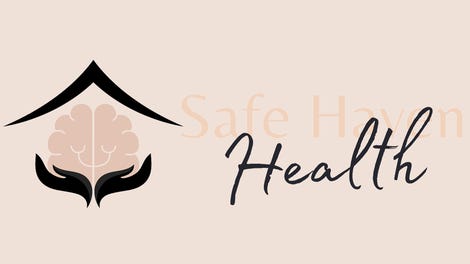 Addiction counseling
Safe Haven Health
More importantly, the phones take people to Microsoft's cloud, not Google's. Indeed, it seems Nokia is distancing itself from Google as much as possible with these Android devices, and Elop went as far as saying that the "Nokia X together with Lumia represents a deliberate strategy to leverage Microsoft services." There will, though, be plenty—"hundreds of thousands at launch," apparently—of conventional Android apps available through a Nokia-specific app store. SwiftKey, the swypey keyboard, will be available on the X range for free.
Perhaps unsurprisingly, the UI of the X range looks like a blend of Windows Phone and Android: there's a glance screen just like the company's Windows Phone models, and colorful tile-like home screen where apps sit in brightly colored bars. But there's the same familiar Android notification bar across the top, and some subtly tweaked folders and widgets that mirror Google's OS, too.
Interestingly, despite the Microsoft focus, you will be able to sideload apps—including those made by Google, in fact, any APK—though some may, apparently, need recompiling to run properly on Nokia's forked version of the OS.
Price, you ask? Well, Steve Elop was keen to point out that the X range is designed to be more affordable than the Lumia range, both now and in the the future. The phone will be "broadly available globally", starting in growth markets, and they'll cost $125 for the X, $135 for the X+, and $150 for the XL.
They're certainly cheap, then, but it's hard to say whether that represents good value or not. Let's wait and see when we get our hands on one.