Two cool new things you can spend your hard-earned dollars on showed up this week, and they're both (potentially) very neon green.
Roland teased this lineup of all-digital, retro-sounding production and performance machines for a long time, and when we got our hands on them we fell in love with the sounds they create. Between the TR-8 drum machine, the TB-3 bassline composer, the VT-3 vocoder, and the System-1 digital synthesizer, you've got a whole arsenal of sounds for recording or live performing. Put in your preorder over at Sweetwater.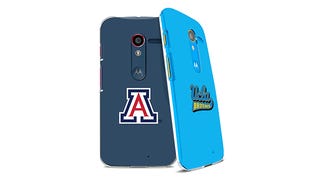 We love the Moto X—it's perhaps the best Android phone out there, and rife with customization options. Now you can special-order a new Moto X decked out in the colors of one of 43 colleges, and even get your favorite school's logo on a clear back protector. Even better, if you've got a .edu email address, you can knock $40 off the price of an unlocked X. Check out Moto Maker for all the details.