No, DC. No no no. Oh no.
The latest "annual" anthology issue of Superman/Wonder Woman, a series that explores the romantic relationship between Superman and Wonder Woman, was released last week; it features several short stories depicting Clark and Diana exploring their relationship, and, because it's a superhero comic, that sometimes comes through the medium of the two teaming up to punch bad guys in the face. But the issue has come under fire recently thanks to a pretty terrible blunder in a blurb from one of the stories included.
"Unsaid," the second story in Superman/Wonder Woman Annual #2, takes place in Shimshal, Pakistan, as Diana and Clark square off against Dichara, a demigod who's stolen some powerful Amazonian weaponry. Typically when a comic is set in a foreign country these days, the text in speech bubbles will be placed between chevrons, along with an editor's note to say that it's being translated into English from a different language. Like this:
You may have noticed that there's one teensy tiny problem, with this particular editor's note, however.
Unfortunately for DC, people in Pakistan speak Punjabi, Pashto, Sindhi, Urdu, and Balochi. In fact, English is also an official language in the country alongside Urdu, although last year the Pakistani government announced plans to promote usage of Urdu over it instead. At any rate, do you know what no one in Pakistan speaks? "Pakistanian", as it does not exist.
G/O Media may get a commission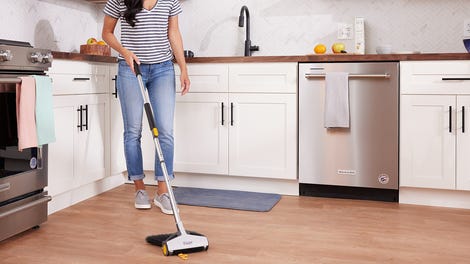 BOGO 50% Off
Flippr - BOGO 50% Off
I learned that in about five seconds, thanks to a Google search that lead me to the Languages of Pakistan page on Wikipedia. Clearly, it's a google search that no one involved in editing Superman/Wonder Woman Annual #2 actually bothered to do. Sigh.
The snafu came to light when it spread like wildfire over twitter this week, most prominently following a tweet from Pakistani writer Khaver Siddiqi:
But it's been widely mocked all over the place (Siddiqi brings up Marvel because of the praise its received for its depiction of the current Ms. Marvel Kamala Khan, a Pakistani-American teenager), and rightfully so. It's an innocent mistake to make—lord knows I'm one to talk with my own atrocious spelling—but a woefully ignorant one either way. Like I said, it took me mere seconds to look up the right information. How did no one during the editorial process on this issue not think to check?