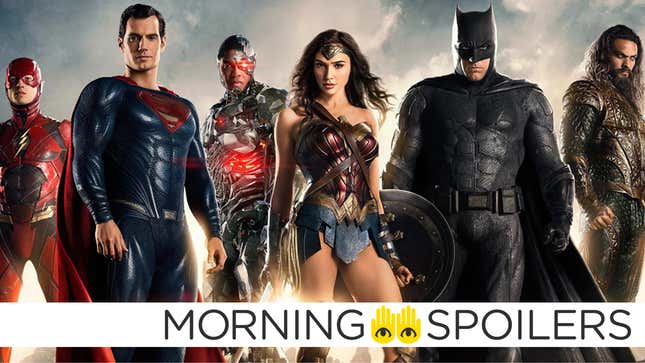 Adam Driver discusses the tonal shift of Episode VIII. A live-action Marvel star will be showing up in one of the animated series soon. Plus, new footage from the final season of The Vampire Diaries, and tons of new pictures from Gotham and Assassin's Creed. To me, my spoilers!

Caleb McLaughlin Wants to Play Static Shock

Justice League
Reports emerged yesterday that production was about to head to Iceland for filming—accompanied with reports that allegedly Jared Leto would be joining the cast there to film appearances as the Joker for the film. However, amidst the frenzied reports, The Wrap reporter and resident industry insider Umberto Gonzalez has shot down the rumor, saying there are no signs of Leto's Joker showing up in the movie:
---
Star Wars: Episode VIII
Here's a quote from Adam Driver discussing the film's tonal shift—saying that, just as Empire Strikes Back was different to A New Hope, Episode VIII is different to The Force Awakens:
Rian is coming into something that we kind of set up and he just took it to the next level in a really great way. He wrote it, too, and Rian's writing is so clear. I learned a lot of things about my character through his writing. Some things we talked about before and some things we didn't. He was working on [the script] while we were still working on the first one. To understand what J.J. was doing and take ownership from there is kind of a remarkable thing. …

It's similar to how The Empire Strikes Back has a different tone. For that people always go "oooh, it's dark" but I don't know that it necessarily is. It's just different in tone in a way that I think is great and necessary but also very clear. He trusts [that] his audience is ready for nuance and ambiguity. He's not dumbing anything down for someone and that's really fun to play.
[Collider]
---
Assassin's Creed
Michael Fassbender is part-assassin, part-Jesus allegory in a new batch of stills from the film. [/Film]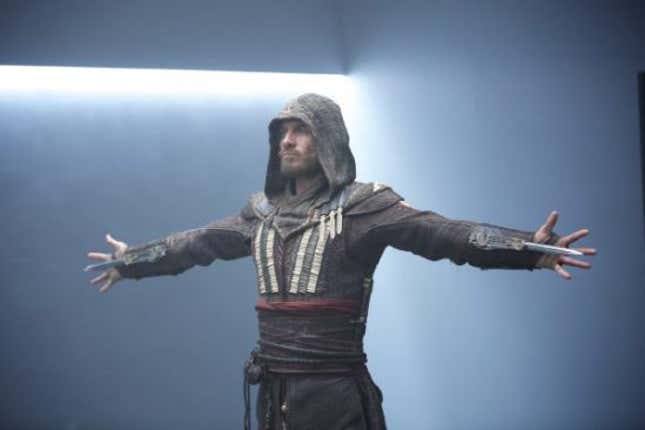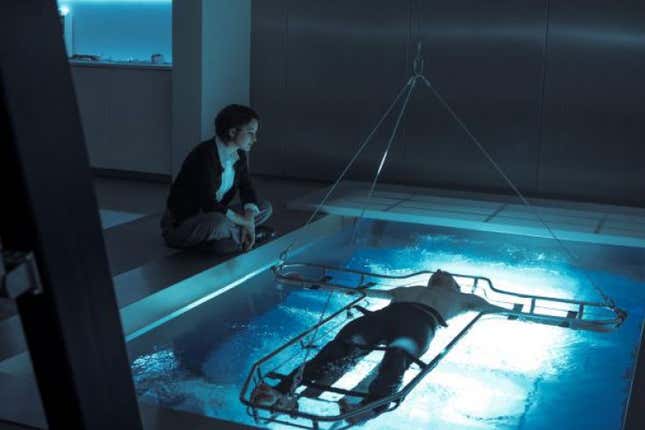 ---
Realive
Here's a new trailer for the scifi film about the first man to ever be resurrected.
---
Marvel Animation
Marvel's VP of animation, Stephen Wacker, recently told fans during a Tumblr Q&A that one of their shows will soon have another crossover with parts of the live-action Marvel universe:
Any more Agents of S.H.I.E.L.D. crossovers with Marvel Animation?

Answer: Not at the moment. But there is another live-action crossover coming…
---
Red Dwarf
Doug Naylor says he doesn't want to write a final episode for the show:
I don't want to write a final episode.

Seinfeld did a final episode and Larry David said it was a mistake, that if he had his time all over again, he wouldn't write the final episode. I think the feeling was it was a slight disappointment.

I think when people die you don't often get any warning and you don't know when it's going to be and I'd rather we just go.
---
American Horror Story
Jacob Artist posted a picture of himself holding a script for the show, captioned "Day 1." The post has since been deleted, but Celeb Mix captured the image.
---
Agents of SHIELD
The team is joined by the floating head of Ghost Rider in a new poster. [Coming Soon]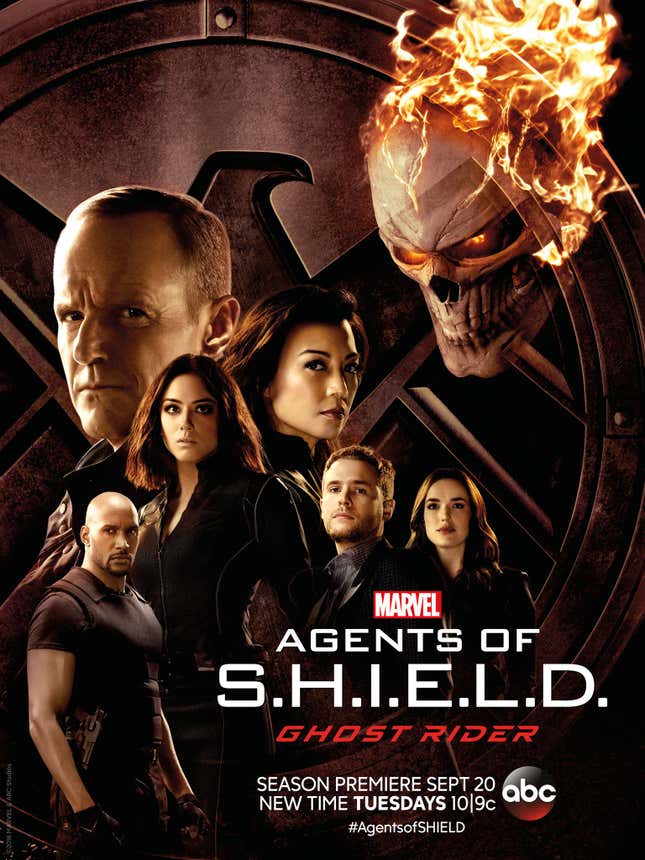 ---
Legends of Tomorrow
The "Legion of Dumb" assemble in a new set picture from Matt Letscher.
---
The Flash
Grant Gustin has shared a new picture from filming to his Instagram:
---
Gotham
Now it's the turn of Commissioner Nathaniel Barnes to get a promo.
New images from episode two of the new season, "Burn the Witch," have also been released. More at the link. [Coming Soon]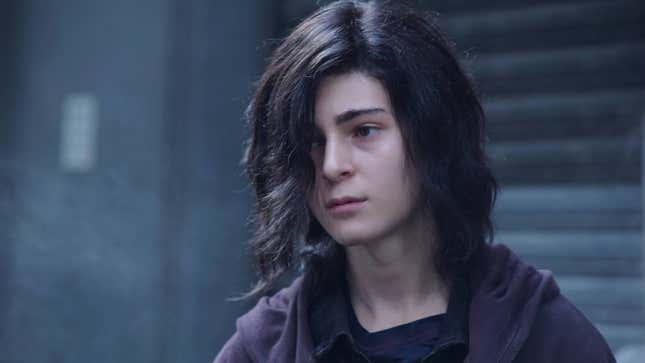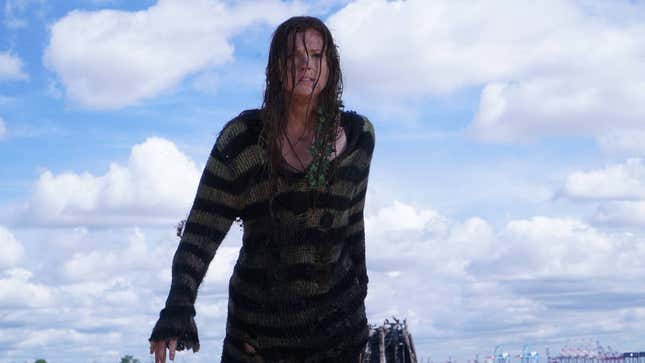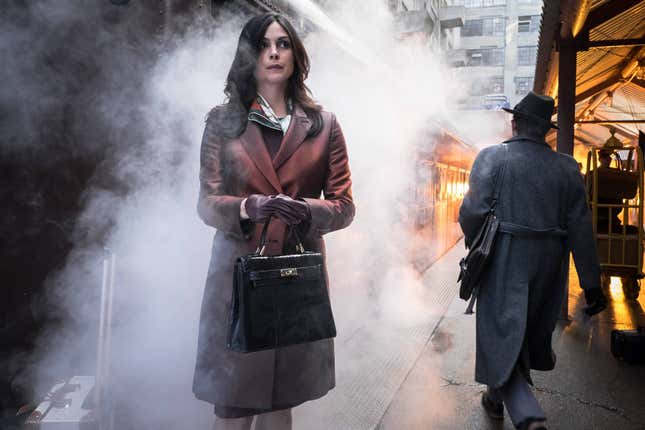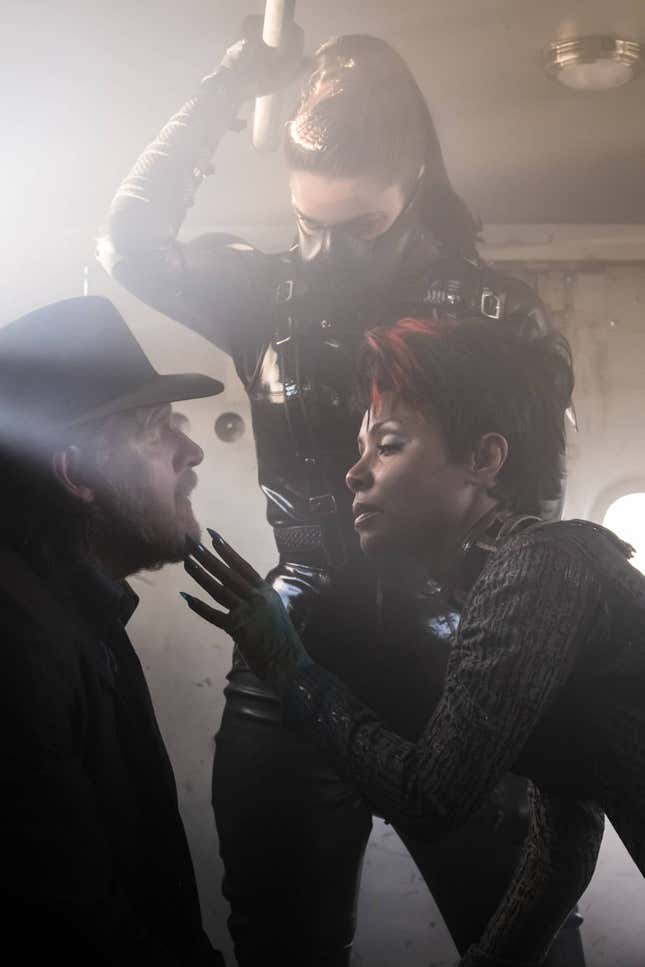 ---
The Vampire Diaries
Finally, here's a new trailer for the final season.
---
Additional reporting by Gordon Jackson. Banner art by Jim Cooke.