The late 1700s were not known for their long life-expectancy. One of the many sources of death, at the time, was a nasty little thing with the incongruously pleasant name of "cinnabar." We'll show you how fashion trends combined with chemistry to kill people off.
No one puts on make-up for their health. In the 2000s, fashion regimes involve injecting poison into the face. In the early 1900s, make-up would sometimes blind women and occasionally cover them with radium. In the 1800s, arsenic-based make-up and tonics would shrink down women's capillaries and, at times, poison them.
It was in the 1700s that people really went to town. The standards of the day were different. Women liked dark lashes and eyebrows, so they'd darken their facial hair with soot. Other than that, they wore very little eye make-up. They also didn't go overboard with the lips. It was the skin that they concentrated on. If you've ever seen horror movies involving creepy porcelain dolls with chalk-white skin and dark red splotches on their cheeks, you've seen the last remnant of the fashion of the 1700s. Women painted their faces pure white with Venetian ceruse, which was made by mixing lead with vinegar. Because make-up was expensive, and washing wasn't considered healthy, they wore this lead until it wore off, sometimes for weeks. (Some ladies at this time also came up with the pre-cursor to botox, an enamel-like coating that stiffened parts of their faces and didn't allow their skin to wrinkle.)
G/O Media may get a commission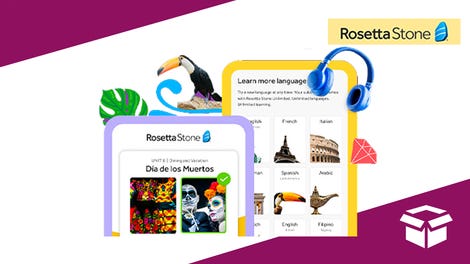 Extra 20% off
Rosetta Stone Lifetime Subscription - All Languages
Then came the pièce de résistance. Red cheeks were considered natural and youthful. A little red was good. More red was better. French court women slathered themselves in it, starting at the corners of their eyes and spreading it to the corners of their mouths. In 1781, French women used two million pots a year.
This rouge had to work well with the white paint, and it had to stick around for a while, so it couldn't be berry juice. Cosmetics makers put their heads together and came up with a little thing known as cinnabar - a pigment that was sometimes used to decorate paintings or pottery. We now know it as mercury sulfide. It's shown to cause neurological disorders, emotional problems, and peeling skin (so once you start using make-up, you need more make-up). Pregnant mice exposed to mercury sulfide gave birth to offspring with incurable neurological disorders.
One celebrated beauty, Maria Gunning, died at twenty-seven due to her make-up. Exactly how many other women (or men, who also painted themselves) died due to mercury or lead poisoning, and how many families were affected, we can't tell. Because these products were most used by the rich and powerful, it's possible that history could be different if people at that time had decided they liked darker skin and eye-shadow.
[Sources: Ambition and Desire, Exposure to Low Dose of Cinnabar.]