As you may have heard, things haven't been too great in Star Wars fandom lately. While all fandoms (or even groups of people in general) attract bigotry and unsavory people, Star Wars has taken the cake, especially after the release of The Last Jedi. 

Whether it's a response to increased diversity or just the sci-fi fandom iteration of our society's growing pains into the digital age, toxicity in Star Wars fandom has taken an interesting center stage in conversations about media and even politics. But while some try to parse out why Russian bots were involved in the vocal backlash to The Last Jedi, or why Lucasfilm hasn't done anything about it, a group of fans on Twitter took another approach .A year ago today, I, along with several other Star Wars fans, podcasters, and writers, started a hashtag called #SWRepMatters.
Many of us had connected (obviously) over our love of Star Wars, but realized that our conversations were dominated by topics about representation. From responding to trolls complaining that Lucasfilm dare cast black and Asian people as protagonists, to calling out the glaring lack of LGBTQ+ representation in the galaxy far, far away—we wanted to channel these conversations into something more meaningful.
G/O Media may get a commission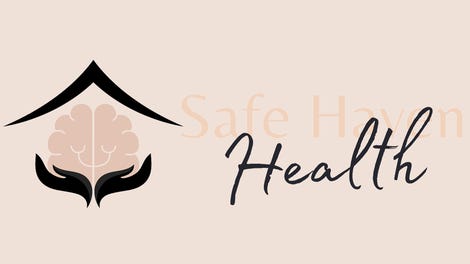 Addiction counseling
Safe Haven Health
A lot of us are queer, disabled, and/or people of color, and felt left behind by Star Wars, something we all love so dearly. The hashtag came about before The Last Jedi, but ever since The Force Awakens, Star Wars fandom had been slowly going downhill into a racist, misogynist Sarlacc pit.
There are a lot of fan campaigns out there, many of them very cringey (please let me never hear the words "Snyder cut" ever again), and run by fans who feel entitled to the exact thing they want from creators. We wanted #SWRepMatters to be a place where people could share their stories, point out where Star Wars had come up short, and ask for better in a constructive way.


Shortly after deciding on a name and a date for our first Twitter discussion, this adorable tweet (by the creator of #WhatBlackPantherMeansToMe) went viral:
It quickly became the blueprint for a movement: If people can see how representation has been a positive Force (pun intended) for Star Wars fans, we can change the conversation from "Star Wars ruined my childhood" to "Star Wars changed my life, and I want it to continue to do so for others."

Each month, the campaign has had a conversation about a different kind of representation in Star Wars. Some people write long threads about a certain character in the canon that spoke to them and their identity, while others point out moments where Lucasfilm could have done better.
The best parts though, have been all the people who shared their stories of empowerment—and the people who learned from them:

While there is a lot of sadness at feeling left out, the prevailing feeling is of joy, and love for these stories. People have shared how they connected with a more obscure character from the books or comics, or how increased diversity could have helped a weaker storyline.
After The Last Jedi fallout, it seemed like these conversations were more important than ever. Things were becoming all about the trolls and toxicity, and not about the things we like and also want to see. Star Wars has struck a chord in our current political climate—and it's precisely because of this that representation in the galaxy far, far away (both in front of and behind the camera) matters so much.
If Star Wars, which makes so much money, which people will love no matter what Rian Johnson does to their childhoods, can do it, why can't the rest of the media? The love of Star Wars crosses borders, generations, and cultures, so it is the perfect franchise to lead the way.
Do you have a story about how a moment or character in Star Wars made you feel represented? Is there a kind of representation you'd like to see? Let us know in the comments!