Sure, with a little third-party app hacking you've been able to get Opera running on some Helio phones for a while. But today Helio and Opera have released Opera Mini in what's the first official deployment of the tiny browser by a US service provider. Apparently Helio listened to their enthusiast community and then worked to tailor the software. Press release below the screenshots.
G/O Media may get a commission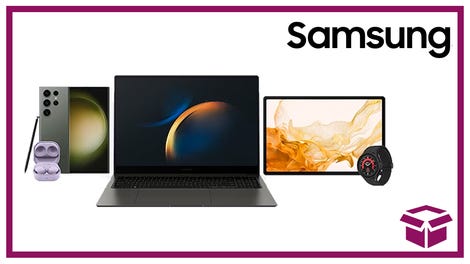 24 hour deals
Discover Samsung - Daily Deal
The software is available for download from today from Helio's web portal. Currently it's optimized for the Ocean, but since this is apparently the "start of a beautiful relationship" we may expect to see other versions in the near future.

Opera Mini Surfs on the Helio Ocean
Opera signs first deal with U.S. service provider

Oslo, Norway and Mountain View, CA - March 19, 2008 - Opera, together with Helio, announced the first deployment of Opera Mini on a mobile service provider in the United States. As of today, Helio members can surf the Web with Opera Mini on their Ocean device with a specially-tailored version of the browser designed specifically for the handset.

Available as a downloadable application from Helio's Web portal, Opera Mini is a perfect addition to the Helio Ocean, a sleek and powerful dual-slide device that offers an incredible breadth of functionality. Opera Mini makes browsing on the Ocean even more fun and addictive with an
elegant desktop-like experience that lets the user dive into the page to access the content they want. At the same time, Opera Mini serves pages at lightning speed so it will not slow down the on-the-go mobile experience to which Helio members are accustomed.

"We're always looking to give our members their choice of great applications so we're excited to be the first service provider in the U.S. to make Opera Mini an on-deck option," said Doug Britt, Vice President of Service Management at Helio. "Opera Mini is a tremendous mobile browser. Optimized for Ocean and running on a nationwide 3G network, its a combination that's tough to match."

"Offering Opera Mini underscores Helio's insight into how the mobile industry is evolving," said Rod Hamlin, SVP Sales and Marketing Americas, Opera. "Helio understands their customers' desire for innovative and engaging mobile experiences and answering this demand with a choice in browsers explains why Helio selected Opera Mini."

More than 39 million cumulative users have discovered how Opera Mini can revolutionize their mobile Web experience. Now Helio Ocean users can enjoy all the features and fun of Opera Mini, including Opera Link, a free service that synchronizes your bookmarks, Speed Dial and personal bar between all your Web browsers.

About Opera Software ASA
Opera Software ASA has redefined Web browsing for PCs, mobile phones and other networked devices. Opera's cross-platform Web browser technology is renowned for its performance, standards compliance and small size, while giving users a faster, safer and more dynamic online experience. Opera Software is headquartered in Oslo, Norway, with offices around the world. The company is listed on the Oslo Stock Exchange under the ticker symbol OPERA. Learn more about Opera at HYPERLINK "http://www.opera.com" www.opera.com.
Opera Mini Surfs on the Helio Ocean - 2

About Helio
Helio is the mobile brand for the Internet generation. With advanced mobile services, exclusive, high-end, beautiful devices and smart pricing on a nationwide high-speed 3G network, Helio is built for consumers who have mobile at the center of their lives. Helio is a joint venture between
SK Telecom, one of the world's most advanced wireless carriers, and EarthLink, the next generation Internet service provider. www.helio.com.