Winter's slowly winding down, and no doubt, the warm weather is beginning to beckon, what with the birds and the sunshine and the joyful frolicking and whatnot. And we'd be out there enjoying it, too... if this past month hadn't given us a whole slew of gadgets to stay inside drooling over. Ah well—the sun looks just as good from a window, anyway.
---
In:
Your gadgets just beast through their battery life. That can be a real pain if you're on a flight or just generally out and about. But at least in the span of about a day, you don't have to worry about it thanks to Timbuk2's Power Commute messenger bag. Carrying two full iPhone charges, at the very least, it'll get you from point A to point B without ever losing touch. [More]
G/O Media may get a commission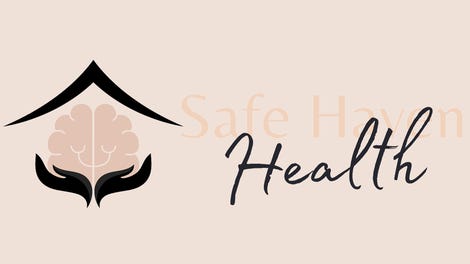 Addiction counseling
Safe Haven Health
---
Seagate's new Wireless Plus portable harddrive has 1TB—double that of its predecessor, for the same $200 price. It lets you stream to your iPad by creating its own Wi-Fi network. It's very useful—that is, if you have very specific needs. [More]
---
Sound bars don't immediately benefit from Wi-Fi connectivity the way music systems do, because you usually use them with your TV, and your TV isn't something you need to put in your pocket and walk around with. But that doesn't mean that Sonos' wireless music features don't benefit from its first sound bar. Just the opposite, in fact. It's a luxurious, simple, and satisfying way to listen to music. If you can afford it in the first place, you won't be disappointed.[More]
---
Stoves have come a long way since the humble primus: turbo flames, jet boilers and ultra-light portables are just some of the options around. But now there's the BioLite, a stove that burns twigs and charges your phone all at once. It's a bio-fuel burning camping stove with a re-chargeable power unit attached. This holds a fan to assist combustion, and an ingenious system which recovers heat from the fire, turning it into electricity which you can then use to charge your gadgets via a USB port. I know, it should erect your tent for you too. [More]
---
After a couple years of gestation, Basis's B1-watch-like activity tracker-has finally arrived. But unlike the FuelBands and Fitbits and UPs of the world, Basis offers a unique look into one's health, however cursory as it might seem. Tracking steps and analyzing sleep isn't new, but the B1's analysis of both is rooted in biometrics and not some arbitrary process or made-up algorithm, making it without a doubt the best activity tracker available today. Too bad it's backordered till who knows when. [More]
---
The Roku 3 is very, very simple. It's more or less like every single other Roku: a little black thing you plug in to your TV that'll deliver streaming media (Netflix, Hulu, Vudu, Spotfiy, et al.) on demand. The Roku 3 is still very much this same thing-but it's reached a critical mass of how much stuff you can stream and how easily you can stream it. So much so that it really feels like an entirely new Roku. So much that it'll make your TV fun again. It's so good you'll use your cable box less. That good. [More]
Out:
The Best TV Streaming Box: Buh-bye, Apple TV!