The Panasonic LX100 might just be the best small camera ever made.
It's part of a new breed of camera that—while not totally pocketable—is insanely well-rounded, and just gets most things right. It's one of the best options for taking great pics and video in a compact package. Whether you're a pro looking for a companion cam, an ardent traveler, or just a parent looking to beautify your kid pics, this is one of the best you can buy.
Fair warning: the LX100 camera costs $900. But the guts are worthy of that price. Inside is a Micro Four-Thirds sensor, which is larger (and therefore better) than you'll find in popular high-end compacts like Sony's RX100 or Canon's G7X. With a zoom range of 24-75mm (35mm equivalent), and a f/1.7-2.8 aperture, the lens is also outstanding. The 3.1x optical zoom doesn't reach far, but that's a pretty outstanding aperture range for low light shooting and throwing your background out of focus. The only spec that some might not take kindly to is the 12 megapixel resolution. I'll address that later.
Combine those guts with a built-in electronic viewfinder, 4K video recording, and tons of manual controls—now you've got a heck of a lot packed into $900.
G/O Media may get a commission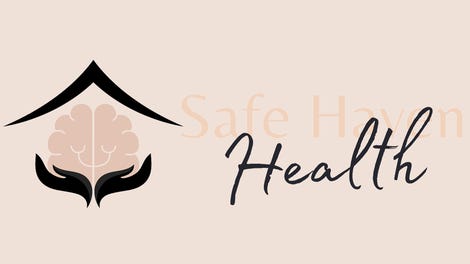 Addiction counseling
Safe Haven Health
Whenever I slung the LX100 in my bag, I felt like I was ready for any situation. I could shoot super detailed 4K video, I could grab near-macro shots with the lens's 3cm focus distance, I could capture high-speed bursts at 11 fps, or be stealthy on the street with the silent shutter option. Versatility is its strength.
I also really like the look of the LX100. There is nothing flashy about it, nothing gimmicky. It looks classic without necessarily falling into the 'retro' category. I refer to this camera as a compact, but bear in mind, it's definitely not pants-pocketable. For some, that's a dealbreaker, and those folks will probably be better served with a Sony RX100 or Canon G7X instead. But this camera is far smaller than others with similiar (and even fewer!) capabilities, like mirrorless cameras with extra lenses and of course any DSLR.
The LX100's control layout is not exactly made for the newbie. On the back is your standard rear wheel surrounded by buttons, but the controls up top are far more analog. You literally dial in your shutter speed with an old-school shutter speed dial, and adjust your aperture with a ring around the lens. There's no familiar mode dial for selecting Auto, Manual, Shutter Priority, etc. Instead, you rotate either the aperture or shutter speed controls to their respective Auto position if you want the camera to choose those settings automatically.
It's definitely a more direct way of understanding settings, as opposed to the usual mode dial which abstracts what you're telling the camera to do. But the rigid, analog-style dials are a bit of a speed sacrifice for a pro—they require me to pull the camera away from my face and use two fingers to adjust them—and could be a little confusing for newbies too.
But one of my very favorite buttons makes things easier. The LX100 has a dedicated Intelligent Auto button—iA for short—which instantly flips the camera into full auto mode. Instant gratification. I shoot manual most of the time, but I definitely encounter situations where I am in a rush to get a quick shot under changing conditions. A simple press of the iA button is a super fast solution. Press it again and I get right back to my previous manual settings. Most cameras feature Auto mode as a dial selection, but again, I hate fumbling with dials.
There are also three programmable buttons on the rear of the LX100, and other ways to customize things like making the focus ring control zoom or ISO instead. Totally unnecessary is the dedicated button on top for adding filters. That's really the last thing anyone needs quick access to, and you can't re-assign that button. I do love the placement of the power switch, which will never be accidentally flipped on.
For all its strengths, I can't understand why the LX100 doesn't feature a tilting LCD screen. Virtually all other high-end compacts have one, and I definitely missed it here. Every time I tried to extend my arms above or below me to get an interesting new perspective—one of the biggest advantages of small and light cameras—I struggled to see the LCD.
Panasonic LX100 vs. Sony RX100
My experience taking still photos with the LX100 was vastly superior than its closest competitor, the Sony RX100 Mark III. First, the autofocus speed is fast. Much faster than the Sony. (Single-point AF works the best, but I had pretty good results with face recognition when snapping shots of my daughter.) Coupled with an 11 fps burst speed, I always had a few great shots to choose from. Over three generations, the RX100 never excelled in autofocus speed, and the LX100 simply puts it to shame right out of the gate.
The LX100 also wins in ergonomics. The aperture ring has these grippy tabs that make it easy to for your fingers to find, and the tiny bit of protruding grip on the side makes the body easier to grasp, though I wish it were beefier still. I love the toggle on the lens barrel that switches from manual to auto-focus quickly. There are imperfections however. The focus ring is a bit small and awfully close to the body, making it tough to turn smoothly and comfortably.
Sitting on the camera's left side is a 2.76 million-dot electronic viewfinder. It's really great to see an EVF on a camera this size. It came in handy when I was shooting in bright light, or when I wanted some added stability during video recording. The RX100 Mark III has one too, but that camera is so small it feels awkward to press up against my face. The LX100's EVF is overly contrasty and still small, but it's superior to the Sony and using it feels far more natural?
Looking for a flash? There's an attachable one that comes with the camera; it's well-designed and fits in your pocket. But still, it's a pain in the ass to keep on-hand at all times for those few times you simply need a flash. Canon and Sony compacts usually have them built right in. If you prefer a hotshoe to a tiny built-in flash, though, that's what you get here.
But the LX100 has one totally unique feature that Panasonic doesn't advertise on a spec sheet. It's called 4K Photo mode, and it's for shooting things that happen in a flash—like the fleeting smile of a baby or the perfect sports moment. Normally, you'd shoot a burst of stills and hope that the decisive moment is captured in one of the frames. But burst mode always has its limits. You can only shoot so many frames before the buffer fills, and you're limited to the burst speed of the camera. In 4K Photo mode, you shoot full 30 fps video clips instead of photos. Then you play back the video you just shot and select that one perfect frame to extract as a still.
And amazingly, the stills you extract from the LX100 don't have that blurry low-quality look that usually makes video grabs look like crap. The 4K Photo Mode maintains high shutter speeds and a full color gamut so you end up with beautiful, clear 8 megapixel stills of the exact moments you want. The only drawback is that it only saves JPG files, not RAW. The 4K Photo Mode is hidden in Panasonic's menus, but you can assign it to a function button, and I highly recommend you do.
Another somewhat niche feature is the LX100's multi-aspect sensor. Usually when you change between aspect ratios such as 4:3, 3:2, or 16:9, the camera is cropping whatever pixels don't match the sensor's native size, leaving you with a lower resolution image and a slightly altered field of view. But the LX100 sensor is larger than the image area it captures, so it has room to re-arrange the shape of the image area while maintaining the pixel count. This may seem like an obscure technicality, and to be honest, most people won't pay much attention.
But it's interesting because it's why the LX100 takes 12-megapixel photos, as opposed to the 16 megapixels of other micro four-thirds cameras. The photos you take are using a smaller portion of the sensor, which allows Panasonic to design a smaller lens with a larger aperture. So, complain about the 12 megapixels all you want, but it's the reason this camera can be so small.
Besides, the image quality coming out of the LX100 is very good. I spent quite a bit of time comparing identically shot images with the LX100 and RX100 Mark II side-by-side. Compensating for the difference in megapixel count, the LX100 was able to resolve detail slightly better with slightly less noise. In low light, the LX100 pulled ahead too, but not by a huge amount. Either way, the difference is small, and you won't notice it unless doing some serious pixel-peeping or printing at large sizes, over 11" x 14" or so.
Photos
All of our photos were shot RAW, and can be downloaded at their full resolution at our Flickr page.
I had no problem achieving very shallow depth of field when combining the great macro focusing with the fast f/1.7-2.8 aperture.
Another example of just how close you can focus:
A low-light example shot at ISO 6400, followed by 100% crops. Make sure to click the icon in the corner for a larger view:
The following two shots are comparing the LX100 with the Sony RX100 Mark II (the quality should be about the same as the newer Mark III). The Sony images have been downscale to match the 12 megapixel resolution of the Panasonic.
The first image is the RX100:
Followed by the LX100:
Here are 100% crops, clearly showing better detail in the LX100 on the bottom:
For better results on the image quality front, you'd have to step up to either a larger sensor compact with a prime lens such as the Fujifilm X100t, Ricoh GR, or Nikon Coolpix A, or go for an interchangeable lens system with expensive premium glass. Really, there isn't much to complain about. Color and detail will not disappoint.
Video
The LX100's video features really make it stand out from any other high-end compact. Video quality on the Sony RX100 Mark III and the Canon G7X are not great. Where they falter, the LX100 rockets forward with crisp, ultra-detailed 4K recording. It's basically as good as what you get out of the $1700 Panasonic GH4. It's not amazing in low light, but compared to any other camera around this size, it's still awesome.
The following video was shot in 4K at 24 fps. To view in full 4K resolution, you must download the original video file from Vimeo.
What really made me sad is the LX100's lack of microphone and headphone jacks. If Panasonic could have squeezed in those tiny components, you'd have yourself an unbeatable mini video rig by pairing the cam with something like a RODE VideoMic Pro. Alas, it's not to be. What a shame! You can still get some great casual shooting out of the LX100 with its built-in mic. There is focus peaking and image magnification for great manual focus aids, which is great, because autofocus is inconsistent; I found it to be capable half the time and a mess half the time.
One annoyance is the lack of an ND filter like the one the Sony RX100 Mark III has. This makes it impossible to shoot video with large aperture settings for blurred backgrounds in bright sunlight unless you buy a lens-mounted ND filter. Still, most cameras lack a built-in ND filter, and overall the LX100 is hard to beat for taking video with a compact shooter.
Like
The best balance of small size and terrific performance thanks to a fixed large-aperture lens and a superb micro four-thirds sensor.
Faster autofocus than the competition.
Incredibly detailed 4K recording makes it one of the best compacts for shooting video.
Tons of manual controls and customization options, with some new tricks like the iA button for rapid auto-mode switching, and 4K Photo mode for capturing fleeting action clearly.
The built-in electronic viewfinder is essential for bright light shooting.
Great battery life.
No Like
The relatively short zoom reach can feel limiting if you're used to smaller-sensor point-and-shoots with long optical zoom.
It lacks a tilting LCD screen, making it harder to get shots from above and below eye-level.
Controls may seem intimidating to beginners.
The lack of a microphone and headphone jack limit its usefulness for serious video work.
The LX100 can transfer pictures to a mobile device over Wi-Fi, but the execution is a mess. Thinking about how my parents would navigate the badly designed app and confusing setup process makes me cringe.
Should You Buy It
Yes. I would recommend the LX100 to damn-near everyone. The only thing it's not great for is telephoto shooting, which requires an interchangeable system or a much larger superzoom. $900 is a tough proposition for many of us, and certainly you don't need such an expensive device to take good photos. That's where creativity comes in. But if you've got a budget and want a great tool for your photographic adventures, you can't go wrong with this one.
If you were thinking of buying a Sony RX100, know that the LX100 is superior on almost all counts except for portability and price. The earlier generations of the RX100—the original and the Mark II—still provide great value if you're budgeting under $700.
The other main competitors are the $700 Canon G7X, which is very similar to the RX100 Mark III in image quality and size, and the Canon G1X Mark II, which is larger with a bit more zoom, but doesn't deliver in image quality or performance. If you're looking for the creme de la creme of compact zooms, the LX100 is the one you want.