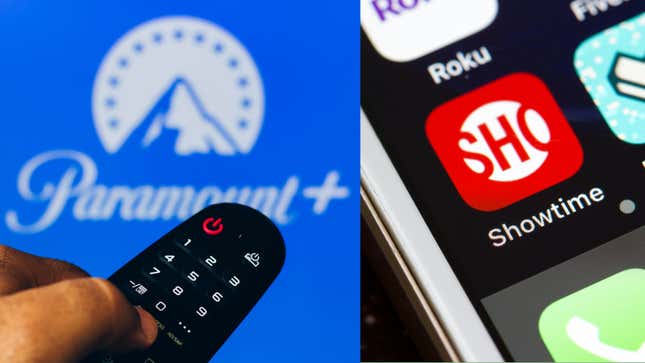 Today is the day. Paramount+ featuring Showtime has officially been unleashed to the masses, and it will cost you $11.99 per month.

Meet Microsoft's New Surface Laptops
The move comes amidst an ever-changing landscape for streaming services that are looking to either buddy up with established brands and/or trim their own libraries. Paramount+ and Showtime alluded to the collaboration earlier this year, with a more concrete announcement last month. Paramount+ is also increasing the price of its Essential Plan from $4.99 to $5.99. The new package is only available to U.S. viewers for now and will include all of Showtime's content.
"By integrating the Showtime premium and critically acclaimed portfolio with the service's already broad and popular slate, all at a competitive price, we will solidify Paramount+ as a cornerstone in streaming," CEO and president of Paramount Streaming Tom Ryan said in a statement as quoted by Variety last month.
Variety notes that Showtime will be sunsetting its standalone app by the end of the year and migrating all of its content to Paramount+ in a big rebrand away from its reputation as a premium pay-TV channel. As TechCrunch reports, Paramount has rolled out new carousels and a hub within the Paramount+ app that highlight Showtime content. Paramount is also granting prospective customers a 30-day free trial of Paramount+ with Showtime, but you only have until July 12 to claim the offer.
At the same time, Paramount+ recently announced that several original programs would be canceled or completely axed from the service. The Hollywood Reporter says that shows like Grease: Rise of the Pink Ladies, The Game, and Star Trek: Prodigy were some of the first cuts, while Deadline later reported that several Nickelodeon properties and shows like Inside Amy Schumer have also gotten the boot.