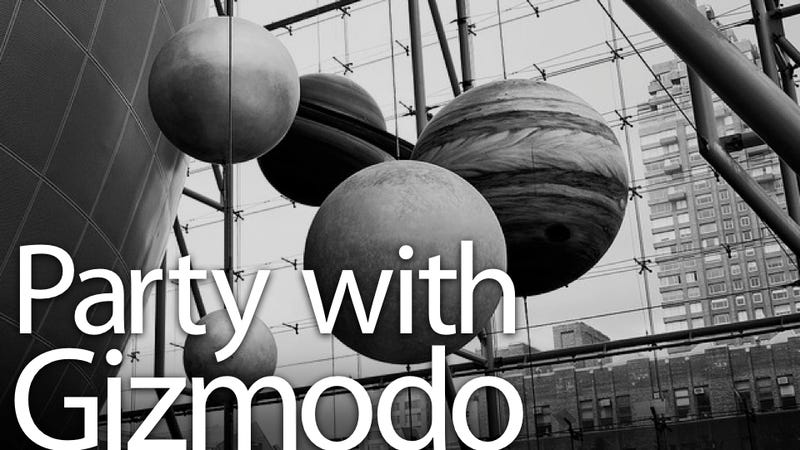 Going to one of the largest and most dazzling collections of the planet's things, extinct and scurrying, is exciting enough. But going behind closed doors for a private lab tour with brilliant scientists? How about an open bar? Join us.
What
A once in a lifetime chance to go inside New York's American Museum of Natural History. Full access to the museum's incredible imaging labs, cryogenic storage facilities, and face time with the geniuses making it all happen.
We'll have free booze, a stellar presentation in the Hayden Planetarium, including a look at the Museum's digital 3D atlas, the Digital Universe, a chance to mingle with Gizmodo, io9, fellow readers, and, coolest of all, hit guided tours of research labs and facilities, including the Museum's Microscopy and Imaging Facility
When
Thursday, August 18th. Next week! Doors open at 6, planetarium show starts at 7, and the behind the scenes tours go from 7:30-9.
Where
The American Museum of Natural History, located right next to New York's gorgeous Central Park, at 200 Central Park West.
How
Fill out the above form—the museum will be selecting 200 of you. Sign up right here—but make sure you're following both Gizmodo, io9, and the museum first. Also, you must either live in New York or be close enough to attend on the day of the event.
We can't wait to see everyone, because science is awesome and so are you.
Photo of the AMNH planetarium by eviltomthai