'Tis the season for year-end stories wrapping up the cultural and political goings-on of 2014. So why not ... "The Year in Bigfoot"?
CityLab went through the submissions sent to the admirably user-friendly website run by the nearly 100-year-old Bigfoot Field Researchers Organization, crunching the numbers like leaves under suspiciously large, hairy feet.
The results, CityLab reports, are surprising:
The Pacific Northwest has historically led the nation in cryptozoology, but the number in Pennsylvania marks a recent rise in Bigfoot reports throughout the Ohio River Valley, central Florida, the Sierra Nevada mountains, and the Mississippi River Valley. Overall sightings are on the decline, however, especially compared to 2000-2009, when spottings spiked.
'Foot fans will enjoy the article's inclusion of cartographer Joshua Stevens' detailed 2013 graphic tracing "the century in Sasquatch."
G/O Media may get a commission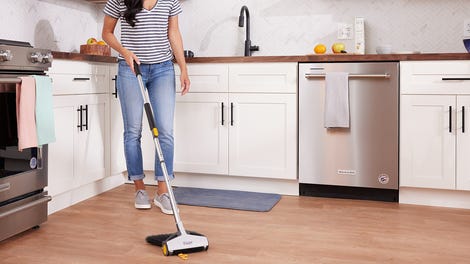 BOGO 50% Off
Flippr - BOGO 50% Off
The spike you can see in recent years is perhaps, CityLab speculates, due to "increased access to GPS, smartphones, and Photoshop." (The decline? Maybe the fact that everyone is pretty tired of those Bigfoot-based "reality" shows.)
Obviously, sightings don't confirm the existence of anything, except perhaps a awareness of the BFRO's "Bigfoot/Sasquatch Sightings Report Form." But the 2014 sightings broke down like this:
One sighting: Alabama, Colorado, Florida, Kansas, Maryland, Michigan, Missouri, Ohio, West Virginia, Wisconsin
Two sightings: Georgia, Kentucky, Minnesota, Texas
Three sightings: Illinois, Virginia
Four sightings: Pennsylvania, Washington
If your state is lagging (come on, California ... and where the hell is Oregon?), consider it your duty to hit the woods and log a sighting for 2015's list.
Top image via the South Park wikia.