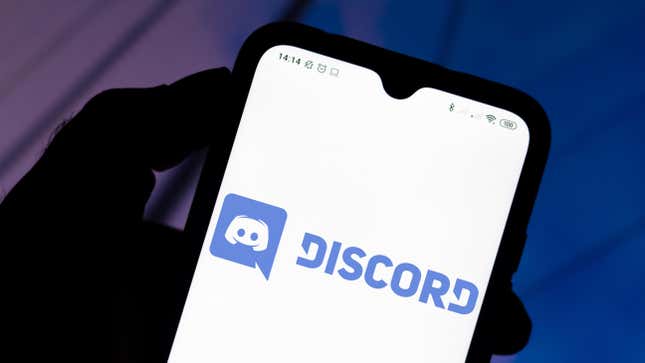 After a batch of classified documents were leaked from the Pentagon, it appears open-source intelligence analysts have pinned the leak down to an unlikely place: Discord. The documents were apparently used by patrons of the messaging platform, which is frequently used by avid video game players, in order to settle a debate about the ongoing war in Ukraine.
Video Chat - From Sci-Fi to Sci-Fact
As detailed in The Wall Street Journal, at least 50 documents with Secret and Top Secret classification labels have surfaced so far. A Pentagon spokesperson told the Journal that the department was looking into the validity of the photographed documents "that appear to contain sensitive and highly classified material." Reports show that the documents began appearing on Discord in January in a group of more than a dozen users, with potentially hundreds of documents appearing in the channel. Additional reporting by The Guardian revealed that this channel was named "Thug Shaker Central."
While the cache remained in this niche group of users, this past March, several dozen were published to a slightly larger group run by fans of the Filipino YouTuber WowMao. Ten of those several dozen were published to an even larger Discord channel focused on Minecraft called "Minecraft Earth Map" amidst a debate between two users. As of April 5, some of the documents were apparently altered and shared on 4chan as well as by a Russian propaganda account on the messaging app Telegram.
"It is Discord's highest priority to ensure a safe experience for our users. When we are made aware of content that violates our policies, our Safety team investigates and takes the appropriate action, including banning users, shutting down servers, and engaging with law enforcement," A Discord spokesperson told Gizmodo via email. "In regards to the apparent breach of classified material, we are cooperating with law enforcement."
The documents allegedly contain specifics about the ongoing war in Ukraine. More specifically, the documents contain communications by U.S. allies including Israel and South Korea as well as details surrounding America's penetration of Russian military plans. The documents possibly came from inside the U.S. military and also contain information on the size of Ukrainian forces, military equipment, and details of the support the U.S. has provided the country during the war.
Believe it or not, this is not the first time some video game fans have apparently leaked sensitive government documents in the midst of a heated debate. Players of the multiplayer combat game War Thunder shared specs of an F-16 fighter jet in a forum amidst an argument about specs in January 2023.