It's the end of an era, folks. Playboy, the magazine famous for its nude photos, will stop publishing nude photos because there are already plenty of those on the internet. Playboy will still feature sexy "PG-13" content, but you can kiss the nipples goodbye.
Funnily enough, Playboy.com has been nudie free for months. The company realized a while ago that it couldn't compete with the porn-heavy internet, no matter how big its brand had become. "You're now one click away from every sex act imaginable for free," Scott Flanders, the company's CEO, told The New York Times recently. "And so it's just passé at this juncture."
So the bunny must evolve. Playboy's print edition has dropped to about 800,000 from 5.6 million during its heyday in 1975. Its website also struggled to grow until it stopped posting pictures of naked women last August. Playboy executives told the Times that, after the change, "the average age of its reader dropped from 47 to just over 30, and its web traffic jumped to about 16 million from about four million unique users per month." Playboy.com now describes itself as "a non-nude content-driven website from the world's leading men's lifestyle brand."
Meanwhile, Playboy still makes most of its money from licensing its brand around the world. The company's slapped that famous bunny logo on everything from energy drinks to e-cigarettes. Now, the magazine will attempt to broaden its reach, adding a "sex-positive female" as a columnist and doubling down on investigative journalism and New Yorker-style artist features sprinkled throughout the pages. The print edition will also get a facelift, including a new 9-inch by 11-inch size and thicker paper, Playboy says, "to give the magazine a more collectible feel." There will still be pretty girls, but they will be clothed. It's unclear if there will still be a centerfold, however.
What's Playboy without an eye-popping nude centerfold? If Playboy gets its way, it's a classier Vice with a lot more merchandise. If not, well, you know where to find pictures of naked people. We've reached out to Playboy for more information about its future and will update this post when we hear back.
G/O Media may get a commission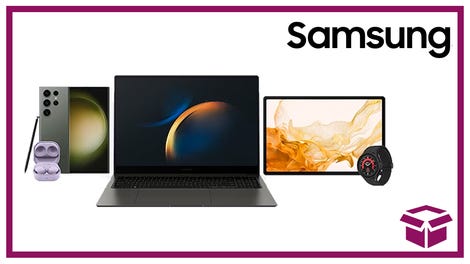 24 hour deals
Discover Samsung - Daily Deal
Image via Flickr / Gizmodo
---
Contact the author at adam@gizmodo.com.
Public PGP key
PGP fingerprint: 91CF B387 7B38 148C DDD6 38D2 6CBC 1E46 1DBF 22A8