Pinterest! It is the hottest social media whatever the hell it is out there. Is there a Pinterest button on this site yet? (No? Jeremy, please get on that!) Because Pinterest should be everywhere, and everything should be Pinterest.
Pinterest! Pinterest! Pinterest!
Journalists! If you are writing a story about something, and you do not mention Pinterest, what are you thinking, really? I don't care what your story is about, you still need to mention Pinterest. Steve Jobs? Mention Pinterest! Mitt Romney? Mention Pinterest! Genocide? Mention Pinterest! What do you mean that's in poor taste? Mention it, Goddamn you! Mention Pinterest!
Similarly, if you are starting a company and it is not a Pinterest clone, I feel bad for you son. All the big baller VCs in the valley need a Pinterest hook right now if you expect them to relate to you. If your turd factory isn't a Pinterest spin-off you might as well not even share your poop with me. Because I won't care! Each and every elevator pitch is now required to begin with "It's like Pinterest for _____"
You don't believe me? To fucking wit:
Chill: Pinterest for Video
Gentlemint: Pinterest for men
Linterest: Pinterest for Jeremy Lin!
Urbantag: Pinterest for places!
Sinterest: Pinterest for porn!
Grooblin: Pinterest for social events!
Stylesays: Pinterest for fashion!
Polyvore: Pinterest for fashion!!
Usabila: Pinterest for designers!
Shopalong: Pinterest for Shopping!
Pinspire: Pinterest for Pinterest!
Currently Obsessed: Pinterest for Stalkers!
Etc: Etc Etc
G/O Media may get a commission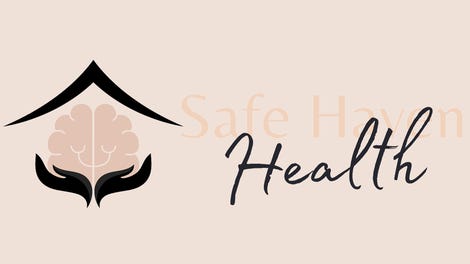 Addiction counseling
Safe Haven Health
But clearly, there are some market holes. So, hang on, I'm going to start like 20 businesses for you real quick. Please immediately launch Pinterests for: Magazines, blogs, dead people, cats, the gays, sexual positions, fires, trees, the homeless, gingers, medical professionals, Latvians, figs, horses, websites about Barack Obama, air travel, banana slugs, butt plugs, anger, fear, hate, sadness, crying alone in the park, other emotions, cars, guys who like to have sex with cars, Mitt Romney's old man balls, javascript libraries, the Taliban, pure uncut molly experiences, Skrillex, butterscotch, and of course women. That there isn't a Pinterest for women yet just fucking amazes me. It's obvious. Billion dollar idea.