After the Ashley Madison fembot scandal, this scenario sounds familiar. Internal documents leaked by whistleblowers at dating site LOVOO, which boasts 36 million users across Europe, reveal the company used bots called "promoter bitches" to flirt with men and get them to spend Euros on the site.
German tech site c't has been investigating leaked Lovoo emails and source code, where they say they've found strong evidence that the company has been goosing its revenues by programming fake female profiles to flirt with men. Though the LOVOO app is free, it costs money to check who has given your profile a good rating. The fembots, whose profiles often contain only minimal information, will send a positive rating to a man — but he has to pay anywhere from a few cents to several Euro if he wants to find out where that rating came from.
In emails, company executives call their fembot program "do good," and the fembots "promoters" or "promoter bitches." They discuss one user, "enamel," who was enticed into spending almost 1,000 Euro in one month to talk to ten different promoters. A few members of the company have a spirited conversation about how much more money they could be making if promoters were more productive, doing hundreds of "votes" (positive ratings) on men per day, and perhaps even chatting with them. One data scientist asserts that the company can make 75 Euro for every 1,000 votes from a promoter bitch.
LOVOO reps have denied using bots on their site, and will not confirm whether the leaked emails or source code are authentic.
The c't journalists created profiles on LOVOO and report that they did get a number of votes from accounts that appear to be promoters. Given that LOVOO is Germany's top dating site, and one of the most popular dating sites in Europe, this story suggests that bot use at paid dating sites may be a fairly widespread practice.
G/O Media may get a commission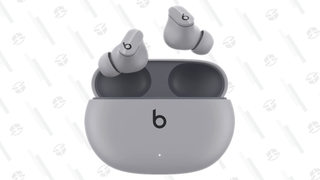 [via c't]
---
Contact the author at annalee@gizmodo.com.
Public PGP key
PGP fingerprint: CA58 326B 1ACB 133B 0D15 5BCE 3FC6 9123 B2AA 1E1A