In the New York area and wondering what to do tomorrow night? We humbly recommend Shakedown, a party/circus/artevent in Williamsburg that'll feature burlesque, rock'n'roll and Psychenaut, a mash-up of classic science fiction. Host Paul Pope reveals what it's all about.
Announced late last month, Shakedown is what Pope calls "circus, striptease, and go-go, set to a rock and roll soundtrack," hosted by Sultry Siren of Burlesque Miss Harvest Moon and featuring performances from, amongst many others, Paul Pope.

As well as DJing for the entire night, Pope's main contribution to the burlesque bacchanal will be Psychenaut, the next step after this DJ experience: a movie that cuts up classic science fiction to create something that he's called "a 21st century update of the old gel light show bands like Velvet Underground and Pink Floyd used in the '60s." We asked Pope to explain more:
The idea of the film is to take some really great, mostly vintage sci-fi films and isolate key visual effects from certain scenes. These are all very short clips, like 5 or 6 seconds each. We slow them down to the point where they become essentially "slow life" images— not quite still images but pictures moving at a slow enough rate that we're able to really consider the pictures as ends in themselves.
G/O Media may get a commission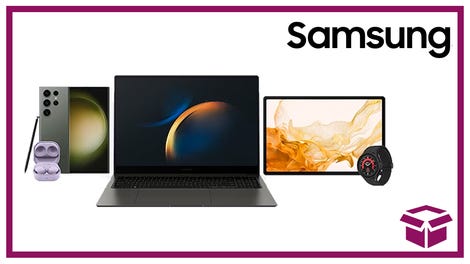 24 hour deals
Discover Samsung - Daily Deal
I tried to isolate images which tend toward the abstract— light flares, wind and lightning, surfaces reflecting light, objects floating in deep space— images which suggest the macroverse of space contrasted with images suggesting the microverse of biology and the cell structure. Reframing these into a continuous, abstract film gives the images a new meaning, a new direction. This is my attempt at video mash-up using the rules and tools which guys like Eclectic Method do so well using pop imagery and topical media clips, rceombining these with music to create a sound/visual texture— but doing it in my own way. I'm trying to go more for the gel light effect or psychedelic light show of '60s rock concerts. Why? I dunno. Art for its own sake.
If that isn't enough Pope for you, Shakedown will also give you a chance to pick up his new "Homage To Crepax" screenprint and t-shirt, the proceeds of which go to support the Comic Book Legal Defense Fund. But why a tribute to (Italian comic great and creator of some of the sexiest comic art ever) Guido Crepax?
Why Crepax? I love his work and want to expose him to more people in the US. I think he is largely underrated by contemporary comics fans, and I want to try to elevate him to the stature he deserves... He and Japanese pop artist Tadanori Yokoo are two of my biggest influences.
Doors open tomorrow for Shakedown at 11pm at the Brooklyn Bowl, tickets are $5. Everyone who's in the area, I'm very jealous.