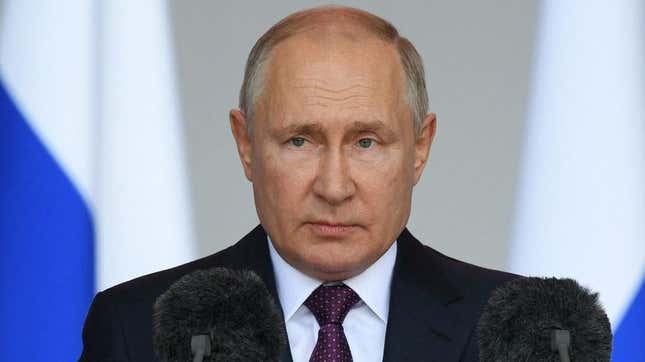 Russian President Vladimir Putin issued a warning to the Western World on Tuesday when he declared he will no longer participate in the New SMART nuclear treaty with the U.S. The withdrawal marks the last of the country's nuclear arms control pact almost a year after it invaded Ukraine.
How to Enable 4K Streaming on Your Device
Putin has repeatedly admonished the West for its support of Ukraine and said in his State of the Union address that the U.S. and NATO have openly declared their support of Ukraine and have opposed Russia's attempt to seize control of the country.
"They want to inflict a 'strategic defeat' on us and try to get to our nuclear facilities at the same time," Putin said during his speech. "In this regard, I am forced to announce today that Russia is suspending its participation in the strategic offensive arms treaty," USA Today reported.
The treaty, which exists between Russia and the U.S., was first signed in 2010, limiting each country to have a maximum of 1,550 intercontinental-range nuclear weapons. It was extended for another five years in 2021.
Secretary of State Antony Blinken condemned Putin's decision, calling it "deeply unfortunate and irresponsible," CNN reported. "We'll be watching carefully to see what Russia actually does. We'll of course make sure that in any event, we are postured appropriately for the security of our own country and that of our allies."
It is unclear if Putin's decision to suspend the treaty was affected by Biden's visit to Ukraine, but follows Moscow's decision to refuse nuclear inspections to resume last fall after they were placed on hold during the covid-19 pandemic.
Ukraine continues to put up a fight, taking back many of the strongholds Russia had attempted to claim for itself, while Russia still retains about one-fifth of the country and Putin insists Ukraine's success lies in the support it receives from NATO.  
In his speech, Putin claimed, "The people of Ukraine have become hostages of the Kyiv regime and its Western handlers, who have in fact occupied that country in the political, military, and economic sense," Putin said. 
"They plan to grow a local conflict into a global confrontation. This is how we understand it and we will respond accordingly because this represents an existential threat to our country." 
Putin's decision to suspend the nuclear treaty comes on the tail-end of President Joe Biden's surprise visit to meet with Ukrainian President Volodymyr Zelenskyy in Kyiv on Monday.
Speaking at an assembly in Warsaw, USA Today reported that Biden pledged the U.S. would continue to provide aid in ammunition to the country, and said, "Ukraine will never be a victory for Russia, never."