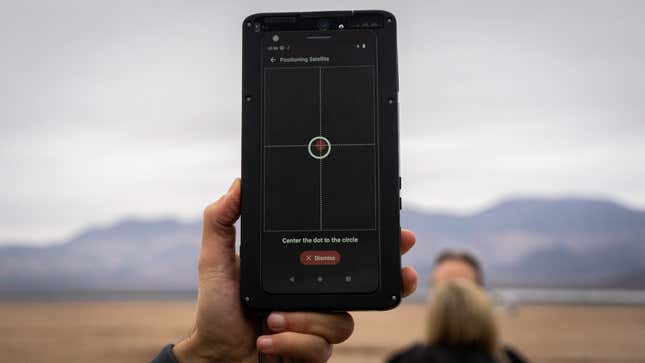 Qualcomm is working with Iridium, a satellite network provider, to bring satellite connectivity to future Android devices. The technology is only capable of two-way messaging. However, Qualcomm also has Garmin's Response service on board for emergencies since it already uses Iridium's satellite network.

How to Hide Your Sensitive Images in Google Photos
Unlike Apple's Emergency SOS via satellite, Qualcomm's is not fully baked. The company took us out to the middle of the Nevada desert to see the action, but it was only through non-descript test devices—I wasn't even able to go hands-on with the ability like I did when I tested Apple's last year. Regardless, the announcement is great news for the Android platform, which doesn't currently offer any satellite connectivity, not even in case of emergency.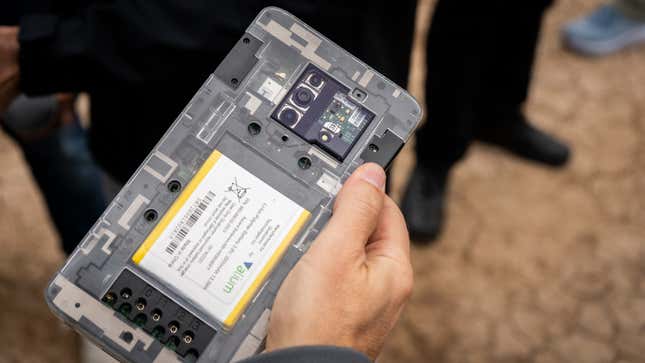 Snapdragon Satellite promises to offer "truly global coverage" from "pole to pole" as Iridium's satellites already operate globally. Smartphones can connect anywhere there's an Iridium-branded satellite, provided the local jurisdiction allows it. Iridium uses Low Earth Orbit (LEO) satellites, and the company says there are about 66 satellites currently available, with at least nine on standby to serve as backup.

The messaging capabilities of Snapdragon Satellite are basic. You'll be able to send a maximum of 140 characters to text out via SMS, or another supported Over-the-Top (OTT) messaging app, like WhatsApp. Qualcomm showed us what the Snapdragon Satellite app would look like with options for contacting emergency services or sending a message to a whitelist of contacts. But ultimately, the onboarding will be handled by the Android OEMs that plan to implement the feature. It could look different on a Samsung device versus a OnePlus device since both companies use a custom Android skin.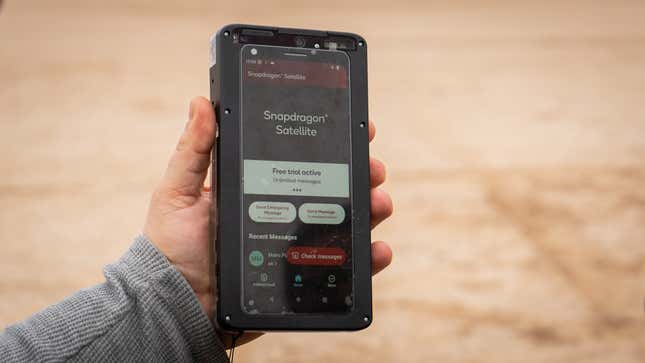 However, the emergency functionality should remain the same across the board. If you try to dial 9-1-1 and there is no cellular connection, the Snapdragon Satellite app will prompt you on how to get help. Again, Qualcomm couldn't demonstrate how Garmin would handle the emergency response. But it seems it will work similarly to how iOS handles routing for Emergency SOS via satellite.
Smartphones equipped with the Snapdragon 8 Gen 2 will be the first available phones to work with Snapdragon Satellite, though they'll have to be equipped with the requisite RF bands. Iridium relies on a particular L- band spectrum for uplink and downlink—between 1600 and 1626.5 MHz. It's unlikely that products coming out in the first half of the year will have the capability, said Qualcomm's Francesco Gatta, Senior Director Of Technology. "We just announced this partnership. There are already multiple OEMs working on devices, which should become available in the second half of the year."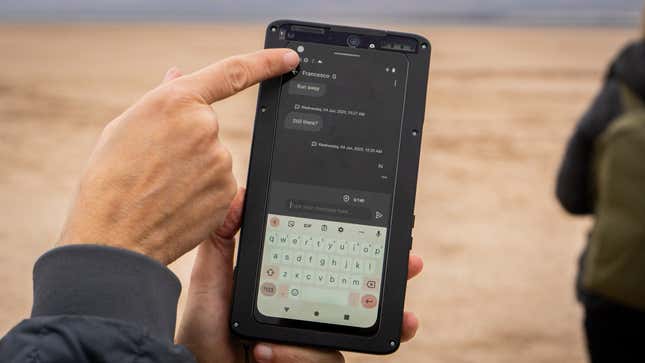 Eventually, Qualcomm hopes Snapdragon Satellite will make it into other connected devices, like cars and IoT. But for now, the company is focused on bringing it to Android first. Satellite connectivity is quite the buzzword since Apple went full-fledged with its abilities. And although Apple's is a bit more limited in scope since it relies on its call centers for emergency routing, it's at least live and ready to use for iPhone 14 users and beyond.

Snapdragon Satellite won't be available on Google's Pixel smartphones. The Pixel 6 and Pixel 7 use Google's in-house Tensor chip, so it will depend entirely on whether the company includes it in the next generation processor. However, there have been reports that the next version of Android 14 would support satellite connectivity, which bodes well for Snapdragon Satellite launching later this year. But whether Google will offer a similar solution for Pixel wielders remains to be seen.