Beloved author Richard Matheson passed yesterday at the age of 87, after a long illness. Best known for his seminal work I Am Legend, he leaves not just a legacy of great science fiction, but an indelible mark on American pop culture.
Along with I Am Legend, Matheson wrote What Dreams May Come, A Stir of Echoes, and The Shrinking Man, all of which became Hollywood movies (in the case of I Am Legend, more than a few times). He was also one of the original Twilight Zone's greatest screenwriters, penned the classic William Shatner-starring episode "Nightmare at 20,000 Feet." His Twilight Zone episode "Steel" became the basis for Real Steel, starring Hugh Jackman.
But Matheson was hardly just a Hollywood idea factory. Matheson's dark, existentialist style influenced science fiction in every medium. His prose was humanist, but it was also bleak and ambiguous in a way that science fiction hadn't been before, revealing the way the ambiguities of human nature play into stories of the fantastic.
Ray Bradbury called him "one of the most important writers of the 20th century," and Stephen King credited Matheson as "the author who influenced me most as a writer."
Said Matheson, himself in a 2007 interview with CinemaSpy:
"I think we're yearning for something beyond the every day. And I will tell you I don't believe in the supernatural, I believe in the supernormal. To me there is nothing that goes against nature. If it seems incomprehensible, it's only because we haven't been able to understand it yet."
G/O Media may get a commission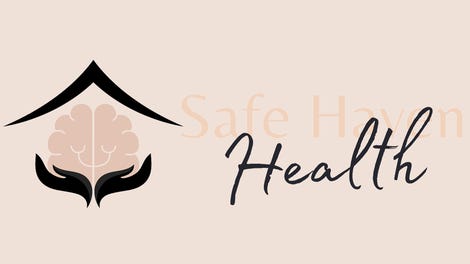 Addiction counseling
Safe Haven Health
And in an interview in Cemetery Dance, Matheson said he usually identified with his main characters to the point of becoming them:
Pretty much the main character is always me. The man in I Am Legend is me. The man in The Shrinking Man, that's me. Stir Of Echos, that's me. What Dreams May Come, me. ... When I'm writing, especially when I'm writing in first person, I don't think about the characterization, or how they are going to express themselves, I just express my own approach to these things. I think most writers can never divorce themselves from their private lives and personas; they are the ones that are writing. And the more they remove themselves from their own persona, the more, perhaps, mechanical the work becomes.
In another interview, Matheson explained where the idea for I Am Legend came from:
The idea for I Am Legend came to me when I was about 16. I went to see Dracula and the thought occurred that, if one vampire was scary, a world filled with vampires would really be scary. I did not write the book until 1952. We lived in Gardena, California and I set the story there, using our house as Neville's house. I think that ascribing metaphors to a book after it is written is silly. My son Richard provided a much more likely one- that it was prophetic because of AIDS. I don't think the book means anything more than it is: the story of a man trying to survive in a world of vampires.
Matheson was inducted in the Science Fiction Hall of Fame in 2010, and was a winner of both the Bram Stoker Award and World fantasy Awards, both for Lifetime Achievement.
His daughter wrote on Facebook:
My beloved father passed away yesterday at home surrounded by the people and things he loved...he was funny, brilliant, loving, generous, kind, creative, and the most wonderful father ever...I miss you and love you forever Pop and I know you are now happy and healthy in a beautiful place full of love and joy you always knew was there...
Matheson will be deeply missed, but his influence goes on forever.
Updated: Here are some tweets people have posted in the past hour.
If it's true that the great Richard Matheson has passed away, 140 characters can't begin cover what he has given the sci fi & horror genre.

— edgarwright (@edgarwright) June 24, 2013
Never met Richard Matheson, but his stories have been life companions. Books are human souls, in analog form. Go read his.

— Joe Hill (@joe_hill) June 24, 2013
Richard Matheson was quite simply one of the greatest genre writers of all time. Horror, mystery, suspense,... http://t.co/YiSaF2mU0T

— Christopher Golden (@ChristophGolden) June 24, 2013
If all we knew Richard Matheson for was his Twilight Zone episodes, he'd still be a writing legend. But he did so, so much more.

— Zack Stentz (@MuseZack) June 24, 2013
It is impossible to overstate how important Richard Matheson is to postwar sci fi, fantasy & horror in prose, TV & film. R.I.P.

— Zack Stentz (@MuseZack) June 24, 2013