We introduced you some of the weirdest aircraft of the 20th century before, but now it's time to talk about Earth's fleets of flying saucers. Check out these vehicles and concepts that show how we've been building UFOs all along.
VZ-9 Avrocar, a VTOL aircraft developed by the Canadian Avro Aircraft, introduced in 1958
Only two of them were built for the U.S. Army. It had serious stability problems and the project was cancelled in September 1961.
(via Bzuk 1 - 2 - 3 and Alvintrusty)
A patent for a ferris wheel-like flying machine by Friedrich Alexander Jone, June 14, 1898
G/O Media may get a commission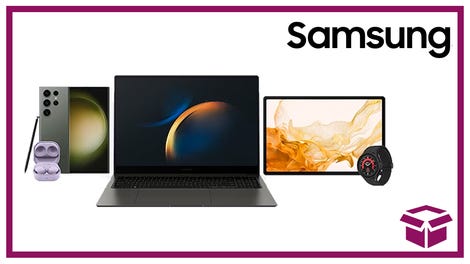 24 hour deals
Discover Samsung - Daily Deal
(via Google Patents No. 605,579)
The Umbrella Plane or the McCormick-Romme plane, 1911
The famous aircraft builder Chance Vought built the first ever disc-form aircraft, the umbrellaplane, in 1911. It flew several times at Chicago's Cicero Field, according to contemporary sources.
(via The Airodrome Forum and Lincoln Beachey)
Nemeth Circle Aircraft or Roundwing, 1934
The aircraft with a circular wing on top of the fuselage was designed by an aeronautical engineer named Stephen Paul Nemeth.
(via Flickr/Kitchener Lord and Modern Mechanics/June 1934)
Vought-Zimmerman V-173, the "Flying Pancake", designed by Charles H. Zimmerman for the US Navy during WWII
The first flight was on 23 November 1942, and it had almost 200 more (in 131.8 hours) to 31 March 1947, when the experimental test aircraft was retired.
(via San Diego Air & Space Museum Archives, US Navy, Fiddlers Green and Space.com)
Sack AS-6, the Luftwaffe's only flying saucer, designed by Arthur Sack, 1944
Most of the parts came from a wrecked Messerschmitt Bf 109b and the engine from a Messerschmitt Bf 108. After some unsuccessful takeoff runs in 1944, the AS-6 was broken up to salvage the wood.
(via Luft46)
The Northrop NS-97 concept, designed by Nick Stasinos, 1950
(via Unconventional Space and Plattsburgh Press Republican, November 28, 1950)
Couzinet RC360 Aerodyne, by the French designer René Couzinet, 1952
(via Laesieworks)
Avro Project 1794, 1956
You can read the 117-page declassified document about the concept here.
(via National Declassification Center/PDF)
Saucer-Shaped Aircraft, invented by Constantin P. Lent, 1957
(via Google Patents/US 2801058)
Avro Weapons Systems 606A (WS-606A), late 1950s
(via hitechweb)
A Patent of a Fluid Sustained Aircraft, by Leonor Zalles Freeland, 1963
(via Google Patents/US 3072366)
The Dynafan by the Astro Kinetics Corporation, 1963
(via Popular Mechanics, July 1963 and xplanes)
The British Rail flying saucer, designed by Charles Osmond Frederick, patented in 1970, granted in 1973
The inventor wanted to use this saucer as a large passenger craft for interplanetary travel. It was to be powered by controlled thermonuclear fusion reaction, using laser beams.
(via Retronaut)
The Russian Flying Saucer, the EKIP or Tarielka, a series of experimental Soviet aircrafts built by Lev Nikolaevich Schukin between 1978 and 1996
The first tests were successful, but after the fall of the Soviet Union the funding of the project was stopped. Schukin and few other scientists could continue the project until 1996, when it was finally ended.
A 300 ton version could carrying 100 tons of passengers and cargo, according to Schukin.
(via Laesieworks)
The Thermoplan, under development in Russia since the late 1980s
The main section is filled with helium, and the other is filled with air that can be heated or cooled.
The project was cancelled in the 1990s, but it was revived by the company Lokomosky under the name Locomoskyner.
(via Lokomosky)
Disc-Shaped Submersible Aircraft, patented by Gennady Ploshkin, 1997
(via Google Patents/US 5653404)
The unmanned Fenstar 50, by the British firm GFS (Geoff's Flying Saucers), 2002
It has an internal combustion engine and works by blowing air over its top.
(via Aviation Week)
Moller M200X, M200G Volantor (recently renamed to M200 Neuera), designed by Paul Moller
The M200 Neuera uses eight computer-controlled fans to hover up to 10 ft (3 m ) above the ground. Moller is attempting to build a successful flying car since 1974.
(via Roswell UFO Museum and Moller)