Have you ever wanted to own a piece of the moon? Now might be your chance, if you have a million bucks lying around. Next month Sotheby's in New York will auction off some of the only moon rocks that can be legally owned by private individuals.

The three moon rocks were first obtained by the unmanned Soviet Luna-16 mission in 1970 and were given by the Soviet government to Nina Ivanovna Koroleva, widow of Sergei Pavlovich Korolev, head rocket engineer in the Soviet space program during the 1950s and 60s. The Luna-16 mission was the first time that the Soviet Union obtained lunar samples and it was just the third time ever, following the Apollo 11 and Apollo 12 missions by the Americans.
The Soviet lunar samples last sold at auction in 1993 when they went for $442,500 to an anonymous buyer. It was the first time that a piece of another world had been offered for sale, but it wasn't even the most expensive item at the time. A Soyuz TM-10 space capsule from that same auction was sold for $1.6 million. This time around, the moon rocks are expected to go for anywhere from $700,000 to $1 million.
Legally, any moon rocks obtained by NASA can't be privately owned. But these were nabbed by the Soviet government and were legally presented to a private individual, which makes their ownership perfectly legal. Sotheby's explains just how rare these rocks are:
Authentic lunar samples available for public acquisition may be qualified as extremely rare, as title to lunar samples remains with the entities that collected them — the United States during the Apollo 11- 17 missions, and the USSR (succeeded by the Russian Federation) via the Luna-16, -20, and -24 missions — as well as with the countries gifted the Apollo 11 samples and the Apollo 17 Goodwill moon rocks on behalf of the Nixon Administration. These samples are subject to laws governing public gifts, and in most cases, as in the United States, the law does not currently allow for public gifts to be transferred to an individual. As such, this is the only known, documented lunar sample to have been gifted to a private individual.
G/O Media may get a commission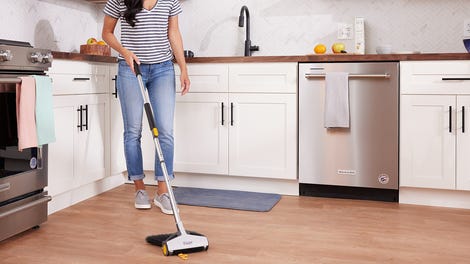 BOGO 50% Off
Flippr - BOGO 50% Off
The auction will take place on November 29, 2018 as part of a larger Space Exploration auction. There will be a public exhibition opening on November 25 where the rare moon rocks will be on display in New York.
It's kind of a shame that these moon rocks will probably be purchased by some anonymous collector and sit hidden away in some mansion somewhere. But with any luck, moon rocks won't be so rare in the future as we push humanity into space.

We're not holding our breath though, since you don't need a moonbase to nuke Moscow, the only real reason that America would establish a permanent settlement on the moon. But we can dream. We can dream.