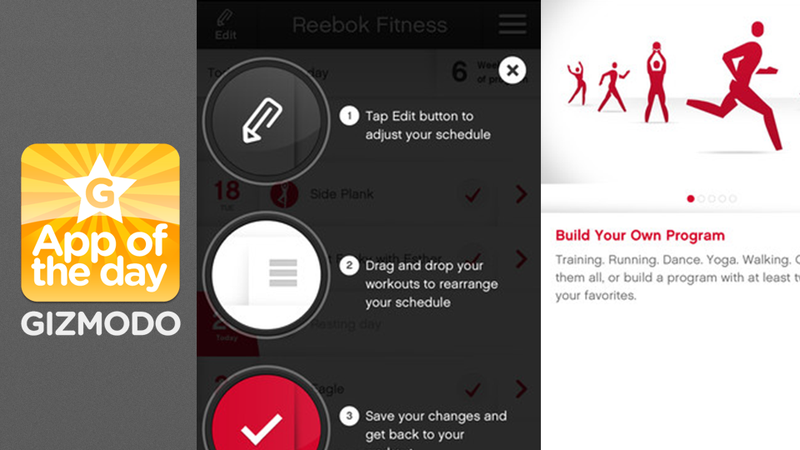 Getting in shape can be difficult, but it's a little bit easier if you have a routine. Reebok's new fitness app should help you out in that department.
What does it do?
Lets you set up a 6-12 week long fitness program that includes running, walking, yoga, and dance. It then generates a schedule for the next week.
Why do we like it?
It's easy to get sick of your workout routine, and it's easy to find an excuse not to exercise all together. Reebok's app shuts down all of your excuses. Have a conflict during your scheduled session? You can edit it to a time that works for you. Getting sick of yoga or running? You can change it up to another activity. You also won't have to worry about not knowing how to do something—the app provides a bunch of instructional videos. And a no BS policy is strictly enforced, because the app syncs with your calendar so it'll remind you when it's time to get off your butt.
Reebok Fitness
Download this app for:
The Best:
Variety of activity
The Worst:
Have to make a Reebok account