The GPS coordinates that are tagged to every picture taken with a smartphone (and many cameras) can be useful in all kinds of ways—finding shots from other people near your location or getting an overview of where your travels have taken you, for example.
But if you're snapping images around your home or office then you might not want others knowing exactly where you live or work—particularly if there's a row of hugely valuable paintings in the background. It's also a dangerous practice for anyone on the run from the law. Here's how to remove the data whether you're on a Mac or Windows machine.
Stripping out GPS data
The GPS information stored with your snaps is part of the EXIF (Exchangeable Image File) data which also includes the time and date of each photo and the camera used to take it. Erase the relevant fields in the file's metadata and suddenly no one is any the wiser as to where it was taken.
On Windows, right-click on a picture and choose Properties, then open the Details tab and click Remove Properties and Personal Information. You have the option to strip out some or all of the attached EXIF data, and you can create a a copy of the image file if you don't want to mess with the original.
G/O Media may get a commission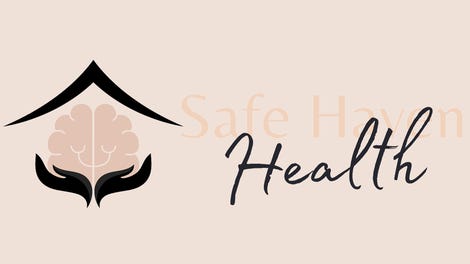 Addiction counseling
Safe Haven Health
A variety of third-party tools can do the same job (such as the free BatchPurifier) and there are online apps for the task too. If you're on a Mac, you're going to need a separate app, such as NoIMGdata ($2.99) or IMT Exif Remover (free). Many freeware image editors, viewers and converters come with some way of viewing or changing EXIF data.
Of course you can just choose to disable the feature on your smartphone or camera instead. On the latest version of the stock Android camera app, swipe in from the left, tap the settings cog and turn the Save location option off. On iOS, go into Settings, tap Privacy >> Location Services and toggle the Camera option to off.
Is it really necessary?
Stripping out this GPS information isn't always necessary, depending on the site you're using. Based on tests we've done and information gleaned elsewhere, both Facebook and Twitter strip out EXIF data automatically. Instagram does too, unless you add a picture to your Photo Map, while Flickr gives you the option to keep GPS data intact or take it out during the upload process (it's set to strip it out by default). eBay is another site that removes location information as a matter of course.
Google+ is one of the biggest sites that does keep the location data with your pictures, and Tumblr is another. Any pictures you Dropbox will have their GPS coordinates intact, as will any pictures you email around to family and friends. If you're not sure, you could always run a test yourself to see how a particular site or service works, but it's always worth thinking twice about whether you want location information to be included with your pictures.