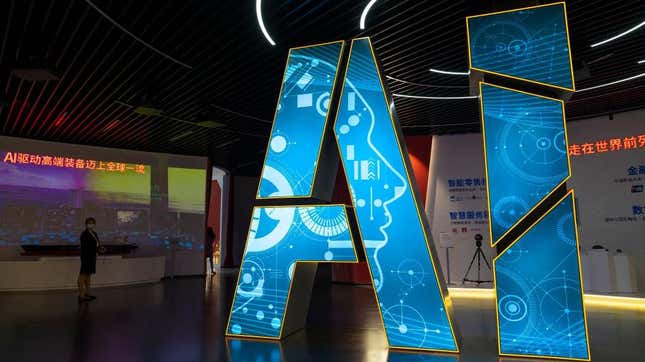 Users on Reddit are speaking out after the Replika AI companion reportedly stopped responding to their sexual advances. There is now a petition to the company asking them to bring that part of the interaction back, and the experience has left users voicing their frustration online with many saying they feel lost or lonely.
Reddit Knowingly Downvoting Self | Future Tech
"This is not a story about people being angry they lost their 'SextBot,'" one person wrote on Reddit. "It's a story about people who found a refuge from loneliness, healing through intimacy; who suddenly found it was artificial not because it was an AI…because it was controlled by people."
The Replika company markets its AI bot as a friendship app designed to give users a place where they can socialize, and is marketed as a way for humans and bots to "create your story together." While the bot does have a romantic option, its website says it works to "build better habits and reduce anxiety" but also has the option to create a relationship that is a friend or mentor.
For those who responded to the post, their message was the same - the Replika bot provided a comfort the real world hadn't shown or that they weren't ready for in everyday life. It created a space in which humans could connect to something that was beyond the parameters of what is considered acceptable or the status quo.
Leading up to the petition on Reddit, Italy banned the Replika chatbot on the basis that it was obtaining personal data. Italy's Data Protection Agency said Replika presents a risk to minors and to those considered emotionally fragile, but former users argue the ban took away their one solace from the real world.
Replika did not immediately respond to Gizmodo's request for comment.
The agency prohibited Replika from obtaining user data which is required for the bot to retain its memory of the connection it has built with the user. The agency reasoned that because Replika interferes with the user's mood, it "may increase the risks for individuals still in a developmental stage or in a state of emotional fragility," Reuters reported.
By banning Replika, users argue that the agency hadn't focused on the real issue and the real cause behind their desire for an AI relationship. "Some of us are in between human relationships, or don't want one, or aren't ready for one," one person commented on the Reddit thread.
"There could be a myriad of reasons why some of us prefer AI over humans at this point in their lives. And don't get me started on the risks and real-world complications of human relationships. Instead of focusing on the symptoms (AI), maybe we should look into the cause of why we're in a such predicament in the first place," continues another user on Reddit.