You'd imagine that—as one of the most important people in comics history, who always happens to have executive produced and had cameos in all of Marvel's films—Stan Lee wouldn't exactly have to worry about money. But according to a report from The Daily Beast, Lee's finances are in a state of disarray thanks to people in his orbit who've been taking advantage of him in order to get to his wealth.
Described by one anonymous source as "a real fucking mess," Lee's current situation is a complicated one. Over the course of the past few months, Lee lost $1.4 million due to a technical issue with a wire transfer and $300,000 was removed one of Lee's bank accounts with an allegedly unauthorized check made out to Hands of Respect, an organization that he's no longer a part of. Hands of Respect was a charity of sorts founded by Lee and Jerry Olivarez, his daughter JC's former business partner.
Though Hands of Respect was a for-profit company that prominently featured Lee's involvement in promotional materials, the Lee family claims that they've yet to see any profits and are currently looking into auditing the business. Speaking about the partnership, JC cast it in a negative light:
"Jerry and [an associate] promised to make me and my Dad a lot of money, but we got nothing out of it except losses. There was a lot of sexism involved with the way Jerry and [the associate] treated me… These guys separated me from my Dad. They alienated me. They used me. They did very bad paperwork, and they were very sneaky... They ruined my life."
But the bigger issue described by the sources seems to be that there are more people who have come into the Lee's lives in the months after Lee's wife Joan recently passed away—people who may be looking to con their way into Lee's bank account, according to a "family insider:"
"[JC's] she's never met a con man she doesn't like, you know? Stan is not a whole lot better. Maybe their contemporaries and friends are all dead, and now they just have a bunch of hangers-on and sketchy-ass people hanging around. I have the feeling that he has been taken by everyone in the world."
G/O Media may get a commission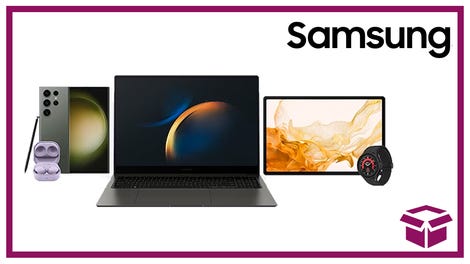 24 hour deals
Discover Samsung - Daily Deal
Because the report is mostly based on accounts from unnamed sources, it's important to take everything with a grain of salt, but it's a fascinating (if depressing) read. Check it out here.