Who doesn't want to have their own tech site these days? According to the Daily Dot, Verizon's recently launched SugarString will have two very conspicuous holes in its tech coverage: U.S. government surveillance and net neutrality. What a big fat coincidence that Verizon is embroiled in both.
Daily Dot reporter Patrick Howell O'Neill came by the rules when he was being recruited for a job at SugarString. He writes:
News of Verizon's publishing venture and its strict rules first came to light to multiple reporters through recruiting emails sent last week by author and reporter Cole Stryker, who is now the editor-in-chief of SugarString. (Stryker has also previously contributed to the Daily Dot.) I was one of the reporters who received that email. The premise and rules behind the site were explained to me in a series of messages throughout the day. I declined the job offer.

Other reporters, who asked not to be named, have confirmed that they have received the same recruiting pitch with the same rules: No articles about surveillance or net neutrality.
O'Neill notes that stories already on SugarString have touched on surveillance in other countries while ignoring the context of the U.S. Verizon's logo appears at the bottom of each story, along with the notice that, "This article was written by an author contracted by Verizon Wireless." But this is pretty clearly PR trying to masquerade as news. As the Daily Dot notes, Verizon certainly has incentive to burnish up its image and pretend its banned topics don't exist: It has given the NSA access to its customers' phone records and worked hard to kill net neutrality.
We've reached out to Verizon and SugarString for comment and will update if we hear back. [Daily Dot]
G/O Media may get a commission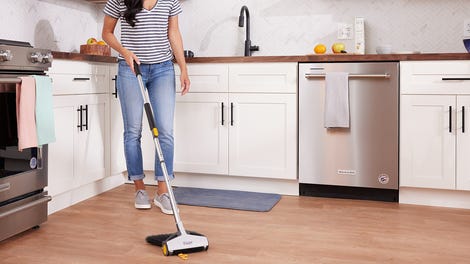 BOGO 50% Off
Flippr - BOGO 50% Off
Update: Verizon's response below:
SugarString is a pilot project from Verizon Wireless' marketing group, designed to address tech trends, especially those of interest to our customers. Unlike the characterization by its new editor, SugarString is open to all topics that fit its mission and elevate the conversation around technology.