After a spinal cord injury, there are few sentences more depressing than "She'll never walk again." Soon it may be uttered far less often: the ReWalk bionic suit, an assistive exoskeleton designed to give people with spinal cord injuries the scaffolding to help them walk, was approved yesterday for sale by the U.S. Food and Drug Administration.
"Innovative devices such as ReWalk go a long way towards helping individuals with spinal cord injuries gain some mobility," FDA Office of Device Evaluation director Christy Foreman said in a statement. "Along with physical therapy, training and assistance from a caregiver, these individuals may be able to use these devices to walk again in their homes and in their communities."
If the ReWalk sounds familiar, it might bring back memories of badass Claire Lomas, a paralyzed British woman who completed a marathon in 2012 wearing one of ReWalk's exoskeletons. Users wear a motorized brace they control with motion sensors and computers. The system was invented in 1997 by Amit Goffer, an Israeli who became paralyzed following an ATV accident.
The suit doesn't work for every type of spinal injury; you need use of your hands and shoulders, for example. But for a significant portion of the 200,000 people in the U.S. with spinal injuries, it's a big deal.
One of the first U.S.-based ReWalk owners will be Marine Corp. Captain Derek Herrera, a paraplegic already trained to use one.
G/O Media may get a commission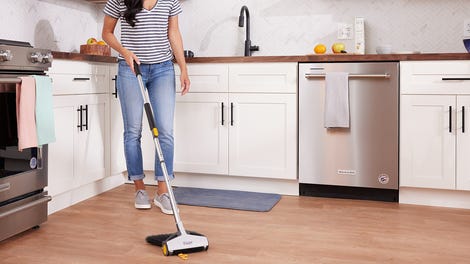 BOGO 50% Off
Flippr - BOGO 50% Off
The only downside of the ReWalk is its steep price: it will retail for $69,500. But ReWalk is trying to work out agreements with insurance companies. "ReWalk is working with insurers and other health care coverage providers to ensure individuals eligible to use the ReWalk are able to purchase a system," a spokesperson told Gizmodo. [USFDA via CNET via Verge]