Not only they keep screwing their technology and products, but RIM executives seem decided to burn the company down. Last week two execs got so drunk and crazy that a China-bound plane had to return to Canada.
Now, RIM Indonesia president director Andrew Cobham has been charged with negligence after a BlackBerry promotional event turned into a riot that left 40 people injured and 20 unconscious.
Here's what happened: RIM announced they were going to sell 1,000 BlackBerry Bold 9790s at half the price at Pacific Place mall, in Jakarta. When 5000 people turned up, things went mad.
Apparently, the organizers tried to give bracelets to the first 1000 people, but at one point everyone got mad and ran towards the store. At that point, people started to fall and get crushed by the angry mob.
G/O Media may get a commission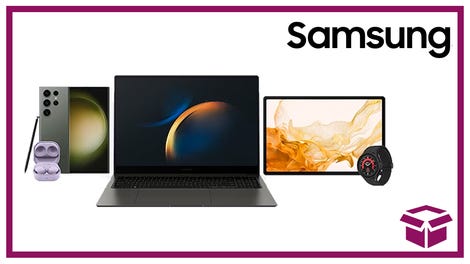 24 hour deals
Discover Samsung - Daily Deal
The Indonesian authorities are accusing Cobham and other organizers of negligence, banning them from leaving the country until things are cleared.
Seriously, RIM execs, would you just keep it quiet while your CEO comedic duo Jim Balsillie and Mike Lazaridis destroy the company on their own? They just don't need your help. They are doing that perfectly well. [AFP]