I've been a happy Roku 3 owner for the past few years. It does what it's supposed to do, with no hassle. It's been exhilarating seeing the Fire TVs and Chromecasts come into this world, but I stuck by the Roku, waiting for a really cool update. Now there is one with the Roku 4, but does it have enough to go for the upgrade?
What Is It?
A $130 box that hooks up to your TV so you can spend many an aimless night browsing Netflix, Hulu, Amazon Instant Video, and the host of other streaming channels in Roku's extensive catalog. It supports 4K playback, and you search by barking demands into the remote control.
Why Does It Matter?
Roku tends to fly under the radar, but streaming box competition has never been more competitive. If Roku aims to remain among the top of the pack, it has to prove it can party with the likes of Apple and Amazon in features and usability.
G/O Media may get a commission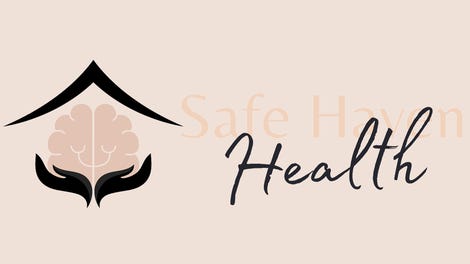 Addiction counseling
Safe Haven Health
But also, Roku is the only popular streaming device that isn't trying to hawk a service of its own. Amazon favors Amazon content. Apple favors Apple content. Roku is an equal opportunity streamer, whose loyalty is with the user. That's important, and should, theoretically, create something worth buying. That is, if Roku doesn't find a way to ruin it.
Design
The Roku 4 looks like someone took a rolling pin to the Roku 3. It's the same curvy square, just flatter and wider. I have no real qualms with the design. It's fairly unobtrusive, but it doesn't reach the realm of sleek minimalism the way the Amazon Fire TV does.
Inputs include an ethernet jack, HDMI, DC power, and an micro-SD card slot. That last one is a bit of a sticking point for me. I loved hooking up an external hard drive or stick to my Roku 3's USB port for playing my own downloaded stuff. You can do that with micro-SD, but it's just kind of a pain dealing with those tiny lose-able flakes of flash memory.
Using It
Setting up the Roku is easy. Plug it in, sign up for a Roku account (if you don't have one already), and start choosing your channel. The interface hasn't changed much. It's still a hokey and outdated blend of purple and black gradients, with themed backgrounds at times. Something that really annoys me is seeing actual ads as the Roku interface background. I paid for this shit, don't show me goddamn ads.
Complaints aside, at least the interface is clear and easy to use. I never have to think about what I'm doing when navigating the Roku 4. The remote buttons complement the UI for an intuitive overall experience. Back goes back. The directional pad does directional things. The home button goes home. There's nothing really to learn. Retained is one of the Roku's coolest features, which is plugging in headphones to the remote for private listening time. I have a small apartment with a sleeping baby a lot of the time, and this is a god-send. You don't need to have Bluetooth headphones like you will with the new Apple TV. Just the remote and some juiced double-AA batteries (which it eats very quickly).
Most other things about the remote are unchanged from the previous version. There's no more wrist strap, which I used to like because it was fun to spin around my finger, but Roku has added extra shortcut buttons for Netflix, Amazon, Sling, and Rdio. Shortcuts are nice, but it annoys me that Roku presumes to know what channels I visit most. Netflix is a no-brainer, but Sling? No. Rdio? Even more no. Don't clutter my remote with something I'll never use. Roku's big appeal is not favoring certain content, and things like this threaten that appeal. Why not allow a user to assign their own favorite channels to the buttons? That would be awesome!
There's another new nicety when it comes to the remote. If you're prone to losing those things, the Roku will assist you. By pressing the little button on top of the box, a sound triggers on a remote so you can find it wedged in that couch cushion. The absent minded among us will be thankful.
Voice Search
The best new thing about the remote is the voice search. Roku is playing catch up with a feature that Amazon Fire TV has had since launch in 2014 and what the new Apple TV features prominently. You press the search button on the remote and speak the name of a movie, director, or actor/actress. It works...pretty OK. It definitely screwed up a bunch of things. I searched for Luther probably a dozen times and it never got it right. It thought I was saying "Hulu Third." Because that's a thing.
I searched for Transparent a handful of times, and it never understood a damn thing. Still, the majority of searches worked fine. It just depends on your tolerance for screw-ups. I was never so frustrated that I thought of abandoning voice search altogether.
Even if voice search was perfect, I don't think it's an absolute must-have feature for the simple reason that so much consumption of movies and shows comes from browsing. It's not often that I know exactly what I'm looking for. Most of the time I just sit for ungodly amounts of time clicking through titles, decaying in my own self-hatred on a Friday night. You?
Beyond mere accuracy, Roku 4's voice search is also rather basic. Amazon and Apple's streaming boxes (the new ones) let you search for things like comedies or other specific topics. Roku only accepts titles, actors, and directors. Not exactly revolutionary.
Heralding in 4K
4K movies and shows means crisp and wonderful detail, but only if you have a 4K television. Most people don't—including me. Even so, I'm glad Roku thought toward the future when choosing to include 4K support. I want to own this box for at least a couple of years, and there's a decent chance that within that span I, and many others, will purchase a 4K TV. There's also a good chance that there will be a much bigger 4K offering among streaming services. As of now, the selection is scant. Roku has a lovely little channel that shows you all the 4K content from major services. There are about 130 movies and about 40 shows to watch in ultra high def, which span mostly Netflix, Amazon, and other random sources.
Amazon's Fire TV 2 supports 4K, but lacks a way to discover all the 4K content. The new Apple TV does not support 4K at all, which is bewildering, considering their iPhones shoot 4K video now. It's safe to say that if 4K is your raison d'etre, Roku 4 is the clear way to go.
Feed Me
The last major update in the Roku 4 is the Feed. Every show or movie you search for will give you the option to "follow" it, after which activity related to said show or movie will appear in your feed. If Rocky IV is removed from Netflix, it will tell you. If there's a new episode of The Good Wife on Hulu, you'll know.
It's nice in theory, but the major roadblock is the inability to follow anything unless it's from a search. You can't be browsing Hulu and choose to follow a show from within the Hulu channel. You can however, follow things from the Roku iOS or Android app.
It's a clever addition, but again, not a must-have one. I can see this being more useful over time, but in my week or so with the Roku 4, I wasn't served any tidbits of information that benefited me. Hopefully Roku can add to it with further updates. I really want it to notify me before a certain show or movie leaves a service. There are possibilities!
All of the Stuff
Roku's selection has always been one of its strong-suits. There are no major omissions to speak of, and some that other boxes don't have, like Dropbox, which is a super easy way to display photos for a group (if you're a Dropbox user). It has a Google Play channel with Amazon's Fire TV 2 does not have. Apple TV lacks an Amazon Instant Video app. I'm sure other examples can be found.
If you're burnt out on the Roku channels, you can plug in external content with a micro-SD card, in addition to the USB port on the side. I used the USB port on the Roku 3 often, and it actually was able to read and playback a fair amount of (admittedly) torrented videos successfully. (Update: an earlier version of this post said that the Roku 4 did not have USB port. That was incorrect)
Did I mention the Roku can play games? It does. Nothing fancy or unique here, but if you want simple gameplay with a limited selection of titles, you can do go to town.
Like
Does what the hell it's supposed to do, no clutter or confusion. Great channel selection, with no glaring omissions. 4K support is forward thinking of not broadly useful quite yet. Voice search is handy at times. So is the remote finding thing. Headphone input on remote is a god-send if you have roommates or sleeping children.
No Like
Voice search is basic and hit-or-miss. The Interface aesthetic looks a bit old-hat. Roku's independent appeal is threatened by piling on things like pre-cooked shortcut buttons to particular services and ads in the background of the main menu.

Should You Buy It?
The Roku 4 is just great if you're buying your first streaming box. But maybe not worth a $130 if you're a Roku 3 user. If you're comparison shopping, there is a ton of competition, most of which the Roku 4 matches completely. The biggest reasons to buy a Roku 4 are if you want something with a simple interface and the best selection of content. The only reasons to veer elsewhere are if you are particularly titillated by more advanced voice search (Amazon Fire TV 2) or better integration with your current mobile ecosystem (Apple TV).
It's important to note that the Roku 4 arrives right ahead of the new Apple TV, which, like any Apple product, is widely hyped and comes with many neat promises. We'll have to wait to see if any of its new features truly change the game, but unless you want nothing to do with Apple, I would definitely wait to see how it all shakes out before making a move on the Roku 4.
---
Contact the author at mhession@gizmodo.com.