Roku updated the lineup today with two new models bookending the current Roku HD: The $80 standard-def SD and the $130 HD-XR, which I tested. It's solid, but still needs a firmware upgrade (coming soon) before it feels truly next-gen.
Before we get into the HD-XR, there's the other new model to introduce. The low-end Roku SD is pretty much a stripped-down version of the current Roku HD model, appropriately enough. It has Wi-Fi b/g and Ethernet, but only offers composite output—no HDMI, component, S-video or optical audio out, all of which the Roku HD has. The SD offers just standard-def streaming to go along with its standard-def output, and retails for $80 (the HD, in comparison, sells for $100). Both the SD and HD-XR are crammed into the same small, fanless case as the HD, so they're all the same size.
The HD-XR is Roku's new high-end model, selling for $130: In addition to everything the Roku HD has, the HD-XR is packing 802.11n Wi-Fi and, intriguingly, a USB port. But therein lies the problem with the HD-XR, and the reason we're bringing you a hands-on and not a review today: The USB port doesn't do anything. Yet.
Roku tells me that they've got some substantial additions coming to their service via automatic firmware upgrade in "the coming weeks." First is the Roku Channel Store, which "will offer a number of new content channels for the Roku player, many of which are free." This comes in addition to the currently offered Netflix (duh), Amazon and MLB. What could the new channels be? We'd say Hulu is a fair bet, given past rumors. Other dedicated streaming sites like ABC or MSNBC wouldn't be out of the question either, and since everybody's doing it, I wouldn't be surprised if Facebook and Twitter come to invade your tidy little Roku box.
G/O Media may get a commission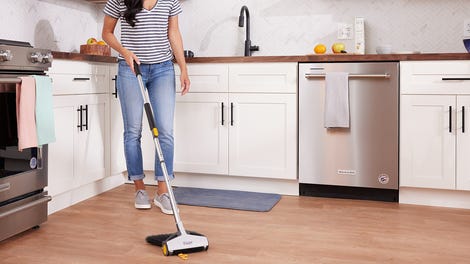 BOGO 50% Off
Flippr - BOGO 50% Off
Second is that currently-useless USB port—it may not do anything yet, but I assume it'll allow video playback from UMS devices like hard drives and flash drives when it's enabled through firmware. A helpful tip, Roku: Extensive codec support is mandatory, not optional, in a device that has as few features as this one. It only does a couple things, so it had better do them damn well. DivX, MKV, and H.264 would be a start.
So how does the HD-XR perform? Just about as well as I could hope. It's a bit slow to start streaming a video (two minutes at most, but that's a long time to stare at a progress bar on your TV), but once it started it never stutters, and video quality is nearly as good as when streaming on a computer. I do wish you could browse through Netflix's catalog, rather than only being able to stream what's in your Instant Watch queue, but it's super simple and works well. The remote is small but feels solid, and has few enough buttons that pretty much anyone can figure it out. Setup is easy and the antenna picks up my Wi-Fi signal just as well as my laptop. Overall I was really pleased with it, and so were my non-tech-savvy roommates—no mean feat, since they're not usually into all the nerd stuff that I deal with every day.
So what's new right now? Um, well, 802.11n. That's it. It's pretty disappointing to see new hardware released without the accompanying software that takes it to the next generation, especially given Netflix's invasion onto Blu-ray players (only $100!), HTPCs, PS3s and god knows what else. I'm not so sure the HD-XR is worth $130, given the growing ubiquity of Netflix streaming, so Roku had better bring it with this firmware upgrade—the days of a one trick pony in the living room are nearly up. [Roku]