A Time Bandits TV series may be in the works. The Flash teases a new superpower for Barry Allen. Get a good look at the concept work behind Batman v Superman's new costumes. Plus, Robert Kirkman talks keeping The Walking Dead faithful to the comics, and new footage of Game of Thrones filming. Behold, Spoilers!
Wonder Woman
Following recent rumors that the film will go back to World War I, there's now rumors from Den of Geek that the film will split its three different acts across three different time periods: Ancient times for scenes set on Diana's home of Themyscira, the aforementioned World War I segment (specifically 1916), and then scenes set during the modern day.
Interestingly, Den of Geek also posits that Wonder Woman will have different outfits in each time period, different takes on her classic comic book look, culminating with the "modern" outfit we see in Batman v Superman.
---
Star Wars: The Force Awakens
The film now has a world premiere date: December 14th, in Los Angeles. [THR]
---
Batman v Superman
Here's a new viral video for Lexcorp's "LexOS", debuting at NYCC this weekend.
Costume designer Michael Wilkson discusses outfitting Batman in a new video for DC All Access, which features some new concept art:
For Batman, it was really important for Zack that we created a whole new Batman. And he said, 'The most important thing for our Batman is that he comes across a real hulking, big guy.' He's super-pumped up. He's going to be even bigger than Superman's silhouette. So his strength is not through armor and gadgets and things, it is that he is a tower of muscle. Zack Snyder is a huge fan of Frank Miller's The Dark Knight Returns and we looked a lot at that silhouette.
Batman v Superman still photographer Clay Enos has released a snazzy new shot of Batman.
G/O Media may get a commission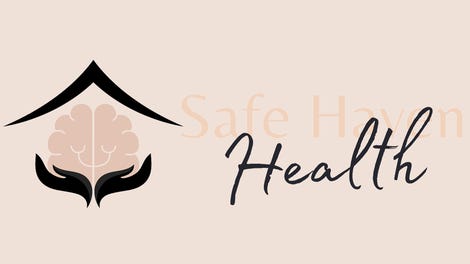 Addiction counseling
Safe Haven Health
---
Guardians of the Galaxy Volume 2
Dave Bautista discusses where the characters will go in the new movie:
We wanna tell more of the stories of the characters, because the characters are really interesting. You know, I think that's what made Guardians so successful as characters. They really are interesting. They're a little — they're jaded. They're just not your cookie-cutter characters. They're definitely not boy scouts and girl scouts by any means, but I think that's kind of what made people able to relate to them. And I think, yeah, I think definitely they want to tap into some of that some more and tell more stories, which, as a fan, I'm excited to see.
---
X-Men: Apocalypse
A new official synopsis for the film has been released, weirdly enough via a new marketing strategy between the film and M&Ms:
Since the dawn of civilization, he was worshiped as a god. Apocalypse, the first and most powerful mutant from Marvel's X-Men universe, amassed the powers of many other mutants, becoming immortal and invincible. Upon awakening after thousands of years, he is disillusioned with the world as he finds it and recruits a team of powerful mutants, including a disheartened Magneto (Michael Fassbender), to cleanse mankind and create a new world order, over which he will reign. As the fate of the Earth hangs in the balance, Raven (Jennifer Lawrence) with the help of Professor X (James McAvoy) must lead a team of young X-Men to stop their greatest nemesis and save mankind from complete destruction.
[/Film]
---
Twin Peaks
Michael Ontkean will not reprise his role of Sheriff Harry S. Truman in the upcoming revival. TV Line are reporting that Robert Forster has stepped in to replace Ontkean, but it's unknown if he'll be playing Truman or playing a completely new Sheriff character.
---
Time Bandits
While discussing plans for a long-delayed film called The Defective Detective, Terry Gilliam has let slip a TV series based on the classic Time Bandits is in the works:
We are involved in two possibilities — one, a TV series based on Time Bandits, another based on a script by Richard LaGravanese and I wrote after Fisher King, called The Defective Detective. We're currently adapting a two hour film into a six hour series. It's about a middle aged New York cop who was once a hero who has grown fat and cynical and is in the middle of a breakdown, ending up in a child's fantasy world where the rules of the mean streets of New York no longer apply. The best way to kill a dragon is no longer a gun, but a tree branch you think is a sword.
[/Film]
---
Doctor Who

The BBC have released a synopsis for "The Woman Who Lived":
England, 1651. The deadly Highwayman 'The Nightmare' and his sidekick stalk the dark streets of London. But when they find loot that's not of this world, they come face to face with The Doctor.

Who is the Nightmare in league with? And can the Doctor avoid the hangman's noose and protect Earth from a devilish betrayal?
---
The Walking Dead
Robert Kirkman says the show's sixth season will stick closely to certain plot beats from the comics:
Season 6 has a vast amount of big moments pulled from the comics. The two are very closely tied at this point.

We have groups of people that have transformed at different rates with different ways of surviving, all in the same place. The people of Alexandria aren't quite as prepared for this world as Rick and his crew are. We also have Wolves, who are perhaps closer to Rick's group than they are to the people of Alexandria, but have a much more savage way of life.
[CBR]
---
Arrow
Apropos of nothing, the CW has released a new picture of Emily Bett Rickards as Felicity Smoak. [Spoiler TV]
---
The Flash
A new trailer for "The Flash of Two Worlds" features Barry utilising a new superpower—the ability to throw a concentrated dose of the Speed Force like a lightning bolt projectile.
---
The Librarians
TNT have released a new trailer and poster for the show's second season.
---
Game Of Thrones

The show has returned to Dubrovnik, Croatia to film some new scenes set in King's Landing. On set were Lena Headey—sporting a new, shortened hair cut for her role as Cersei following her freedom from the High Sparrow's imprisonment—and Thor Björnsson as Gregor Clegane, as well as an actor wearing Kingsguard armor. Here's a very short video of filming, featuring Cersei waiting by a shore waiting for someone. [Watchers on the Wall]
---
Jessica Jones

Finally, here's a new poster for the show, making its debut at New York Comic Con. [Comic Book]
---
Additional reporting by Gordon Jackson and Charlie Jane Anders. Image: Batman v Superman.