For decades, Wrangel Island has been classified as a nature preserve. Situated in the icy Chukchi Sea which flows between the Russian and Alaskan coasts, this quiet, hilly island is now home to a rapidly-growing Russian military base comprised of "prefabricated modules" arranged in a star formation.
It sounds a lot like the kinds of star forts that were a popular form of defense during the age of gunpowder warfare in the seventeenth and eighteenth centuries.
The Moscow Times is reporting that this is part of President Putin's plan to remilitarize the Arctic, bringing its defenses in the region back up to Cold War levels. But unlike bases planted in this remote area during the Cold War, the Wrangel Island installation won't just be for guarding the border. It could become a major part of new trade routes that will be established in the area as the ice cap melts away. Plus, it will be used to coordinate mining operations.
Essentially, this base and a matching one on shore at Cape Schmidt (see red marker on map below) will secure Russia's economic interests in the region.
G/O Media may get a commission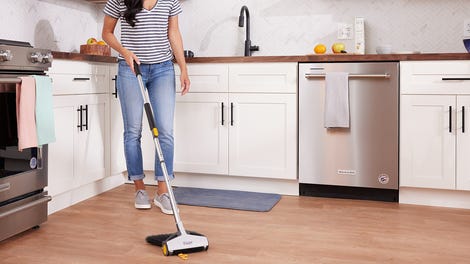 BOGO 50% Off
Flippr - BOGO 50% Off
The Moscow Times reports:
President Vladimir Putin in April stepped up his commitment to the region, calling for the creation of a unified command structure to coordinate military operations in the Arctic and create a new government entity to execute Russia's policy in the region.

Putin sees control of the Arctic as a matter of serious strategic concern for Moscow. Below the Arctic lies vast stockpiles of largely untapped natural resource reserves; estimates vary, but the more optimistic ones put the undiscovered reserves of oil and gas in the Arctic at 13 and 30 percent of the world's total, respectively.

Russia is vying for control of the region's oil, gas and rare metals with the other "polar nations" — Canada, Denmark, Norway and the U.S. — leading many observers to point at the region as one of the world's most volatile flashpoints.
It sounds like the plot of a Tobias Buckell novel. What could go wrong?