A new computer program developed by a pro-Kremlin political center mines social network sites for chatter about unauthorized protest rallies — and then reports its findings to the local authorities.
As Isvestia is reporting, the project was launched by the Center for the Study of Legitimacy and Political protest. Ominously, it's named after "Laplace's Demon" — a hypothetical omniscient superintelligence that can predict the future by knowing the positions, velocities, and forces on all the particles in the universe at one time. As Sean Gallagher aptly put it in his Ars Technica report, it's eerily reminiscent of Asimov's "psycho-history" and the "precogs" of Minority Report. Some Russians say it'it's a throwback to the old Soviet KGB days.
The system, which is meant to "prevent mass disorder," works by scanning social media sites for any data pertaining to the preparation of unsanctioned rallies. It's still early days for the program, but the Center's director, Yevgeni Venediktov, says potential users could include social scientists, researchers, government officials, and law enforcement agencies.
When the program finds something suspicious, it alerts Russian law enforcement who, in the words of Venediktov, "will be able to learn about the preparation of unsanctioned rallies long before the information will appear in the media. Particular attention will be paid to the number of likes and repost in extremist groups."
Of course, given Russia's penchant for human rights abuses, "extremist groups" could encompass a wide number of interests.
G/O Media may get a commission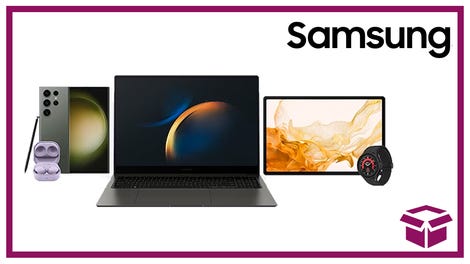 24 hour deals
Discover Samsung - Daily Deal
The program is also being used to sniff out external threats, both real and imaginary.
"We are now facing a serious cyber threat — the mobilization of protest activists in Russia by forces located abroad," Venediktov was quoted as saying in a Moscow Times
article. "All this demands that we take active and urgent measures to create a Russian system of monitoring social networks and [develop] software that would warn Russian society in advance about approaching threats."
Currently, it's illegal to stage public protests, rallies, marches, and meetings in Russia without prior approval from the government. Anyone who violate the rules can be fined upwards of 30,000 rubles (about $600) and sentenced to 50 hours of community service.
The system is currently sniffing through Facebook and VKontakte (Russia's popular social network), but Twitter and LiveJournal extensions are planned for the future.
Image: Research Center of legitimacy and political protest.
H/t Ars Technica.