LiveJournal, a blog community that's hosted a lot of science fiction authors and fans (including George RR Martin), has officially banned "political solicitation"— which can mean anything that criticizes the Russian government, as well as pro-LGBTQ discussions. There are also concerns users can be subject to Russian spying.

The service grew in popularity as a social network in the early 2000s, especially among former members of SFF Net. LiveJournal's popularity shrank with the rise of social networks like Facebook and Snapchat, and it was bought by a Russian company in 2007. However, since the servers were based in the United States, users weren't subject to Russian censorship. Until now.
In December, the servers were relocated to Russia, and earlier this week the user agreements were changed to prohibit "post[ing] advertising and/or political solicitation materials unless otherwise directly specified in a separate agreement between User and the Administration," or "perform[ing] any other actions contradictory to the laws of the Russian Federation." In addition, any blogs that get over 3,000 visitors per days are now classified as media outlets, so they can no longer publish anonymously, use obscene language or share "extremist materials." The new agreement is designed to put the site in compliance with Russia's internet laws, which are subject to extreme censorship under the guise of protecting children.
The term "political solicitation" can be open to interpretation, as some have argued it's not an exact term in Russian federal law. In the past, similar phrases have been used to condemn conversations about LGBTQ issues as "gay propaganda," as well as prevent people from sharing the image of Putin as a clown in makeup. Specifically, in this case, the Washington Times mentioned how the Russian government censored five websites that were calling for a mass protest, including a LiveJournal posting. This happened two days before the updated rules were put in place.
There's also a big concern about data and privacy. Critics have claimed the user agreement puts users at risk of having their data accessible to Russian intelligence, in accordance with anti-terrorism legislation. The agreement does say it's not subject to federal laws requiring companies to store personal data on their users, but plenty of other information can be subject to observation and scrutiny... and that's not even going into Russian cyber espionage.
G/O Media may get a commission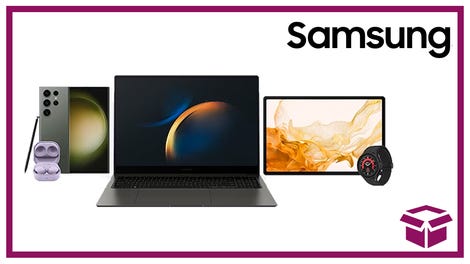 24 hour deals
Discover Samsung - Daily Deal
It's unclear whether users in Russia can face prosecution from the government for violating the terms of the agreement (although it looks like they can), but anyone outside of the country isn't subject to the Russian legal bindings. However, they can be kicked off LiveJournal at any time for not complying with the new agreement.