In addition to flooding social media with false news stories, propaganda-spreading bots, and all sorts of online chicanery during the 2016 US presidential campaign, Russian trolls also reportedly attempted to erode Americans' trust in local news by posing as city newspapers.
According to NPR, operatives working for the Kremlin-linked troll farm known as the Internet Research Agency created at least 48 separate Twitter accounts that were designed to look like the local newspaper for a number of major US cities.
With help from the Alliance for Securing Democracy, NPR found that the account existed well before the 2016 election got into full swing. One account made up to look like the defunct Chicago Daily News, which was shuttered in 1978, was created in May 2014. By July 2016, the account had amassed more than 19,000 followers.
The Russian-run accounts, which have since been suspended by Twitter, included @ElPasoTopNews, @MilwaukeeVoice, @CamdenCityNews, and @Seattle_Post—all of which were modeled to appear as though they were trusted local papers.
Of course, none of them were—but the accounts all behaved relatively normally. Perhaps the strangest thing about this particular campaign is that, according to NPR, none of the accounts bothered to spread misinformation or propaganda. Instead, they played it entirely straight and diligently tweeted out real local stories without any spin.

G/O Media may get a commission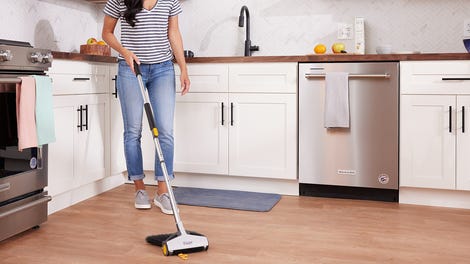 BOGO 50% Off
Flippr - BOGO 50% Off
According to the report, the apparent plan for the accounts was to build up trust over the course of several years before launching some sort of disinformation campaign. Here's what Bret Schafer, a social media analyst for the Alliance for Securing Democracy, told NPR:

"They set them up for a reason. And if at any given moment, they wanted to operationalize this network of what seemed to be local American news handles, they can significantly influence the narrative on a breaking news story," Schafer told NPR. "But now instead of just showing up online and flooding it with news sites, they have these accounts with two years of credible history."
A campaign targeting local news does make some sense. The fake stories that spread on Facebook during the run-up to the election were often hosted on sites designed to look like local news publications.

Americans also generally trust their local news much more than national news organizations. According to a 2016 Pew Research poll, 82 percent of people had some or a lot of trust in their local press. A 2017 poll from Morning Consult found that 41 percent of registered voters were more likely to trust local news outlets to report honestly than the national alternatives. Just 27 percent said they have more faith in the truthfulness of national news coverage.
Whatever the intention of the Russian-run fake newspaper accounts, we'll never know for sure since they have been shut down. The local news appears safe from Russian interference for the time being—now to figure out what to do about interference from places like Sinclair.

[NPR]