Samsung today announced its expanded repair program now includes the Galaxy S22 family of Android smartphones and the Windows-based Galaxy Book Pro laptop line.

This is the first time Samsung has added laptops to its self-repair repertoire. As with the launch of its repair program, these added service options are in collaboration with iFixit, an organization-slash-retailer that has long been promoting the ability for consumers to repair their gadgets without having to go through a third party. Samsung will even help you recycle old parts.
The repair kits are for the 15-inch Galaxy Book Pro and Galaxy Book Pro 360, a convertible laptop. You can replace the battery, repair the display, touch up the front or rear cases, and even swap out the bottom rubber feet on which the laptop sits.
Samsung has also made Galaxy S22, S22+, and S22 Ultra kits available nearly a year after the phones initially debuted. But it's worth noting that when the phones originally launched, Samsung's repair program wasn't quite ready yet—it wasn't until five months later that Samsung made official fixing kits available.
For the Galaxy S22, the kits will help you fix each phone's display, plus the charging ports and rear glass—all parts of the phone likely to hit the ground when they fall. The phones join the Galaxy S21 and Galaxy S20 smartphones, plus the Galaxy Tab S7+ Android tablet.
G/O Media may get a commission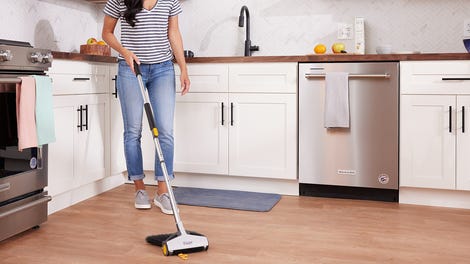 BOGO 50% Off
Flippr - BOGO 50% Off
It seems Samsung's had lots of traction on its self-repair program. To quote Mark Willians, Samsung's Vice President of Customer Care at Samsung Electronics America:
"The Self-Repair program has exceeded our expectations and we hear one resounding message: people want more models."
Apple was among the first major manufacturers to herald the idea that folks could take the repair of their personal devices into their own hands, though it was not without its caveats. At the very least, Apple's program lets you fix things like the cameras on older versions of the iPhone. Companies like Microsoft have followed suit by enabling folks to fix their Surface Laptops. But the biggest hurdle is making the right-to-repair into law in more states, so that more manufacturers of gadgets—laptop makers like Lenovo, Acer, Asus, and HP, for instance—follow suit.