Moviegoers are already familiar with Natasha Romanoff, a.k.a. the Black Widow, the superspy and member of Earth's mightiest heroes. Meanwhile in the comics, Natasha is about to get some unexpected company. Enter the Red Widow!
The real identity of the Red Widow is currently being kept under wraps, but we do know that this younger hero chose her role as the Red Widow, unlike Natasha's enrollment in the Black Widow program, which was extremely involuntary. Other than that, details are being kept relatively sparse, outside of her snazzy new costume and her equally snazzy looking... electric rapiers? Let's go with "electric rapiers" for now (Edit: People much smarter than me say that they wouldn't be rapiers, but fencing foils or sabres. Thanks, Noah and Seneca the Younger(er)!).
The Red Widow will first make an appearance in a short story as part of Mockingbird: SHIELD 50th Anniversary #1, one of four female-led celebratory one-shot comics being released next month as part of SHIELD's 50th anniversary, before making a fuller debut in Margaret Stohl's young adult novel Black Widow: Forever Red, due out in October this year. Eventually from there, she'll begin appearing in Marvel's "All New, All Different" comics universe.
G/O Media may get a commission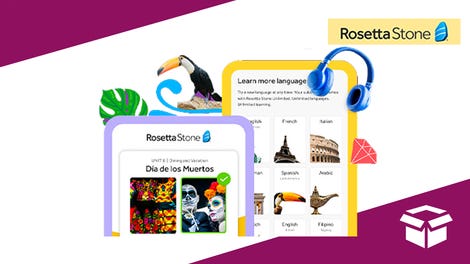 Extra 20% off
Rosetta Stone Lifetime Subscription - All Languages
It's pretty cool to see another female, teen-friendly hero entering the Marvel universe—an archetype Marvel have found huge success with in the form of current Ms. Marvel, Kamala Khan—especially one that'll add an interesting wrinkle to Black Widow's story. Natasha doesn't currently have an announced comic for the new soft-reboot Marvel will undergo in a few months. Does this mean a Black Widow/Red Widow buddy-spy comic is on the way? Let's hope so.
You can get your first taste of the Red Widow in action in Mockingbird: SHIELD 50th Anniversary #1, out September 2.
[Via The Mary Sue]