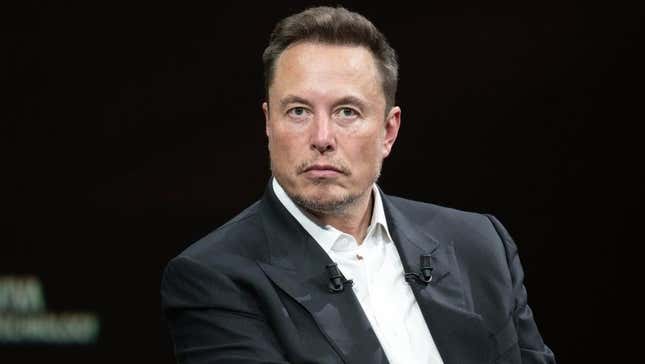 New York University professor and Kara Swisher's podcasting buddy Scott Galloway voiced his outrage at being banned from posting on Twitter in a Threads post on Tuesday. Galloway claims he's been locked out of Twitter (aka X) two days after allegedly declining an invitation to meet with the chief Twit himself.
Twitter Investor Sues Elon Musk Over Sneaky Stock Purchases
Galloway posted on Threads that, as of Tuesday, he had been locked out of his account for 17 days, following it up with a post saying: "A mutual friend reached out and said Elon feels 'unfairly attacked,' by me, and wants to meet. I declined. 2 days later I was locked out of 'X.'"
Galloway has consistently criticized Musk following his Twitter takeover, telling Huffington Post last year that Musk has a "total lack of grace" when it comes to his leadership at Twitter. "This is someone who, in my opinion, shows a bit of a God complex," Galloway added. In yet another Threads post on Monday, Galloway appeared to voice that he would have supported Musk, had it not been for his outspoken opinions on Twitter. "Elon would have been a legend … if he hadn't started tweeting," Galloway wrote.
He has also commented on a Reuters investigation into Tesla vehicles' driving range while also taking a shot at Musk's ambitions to turn Twitter into an everything app. "Tesla intentionally gave drivers rosy driving range projections, leaving many stranded," Galloway posted on Twitter. "BUT you should totally bank with X." Musk clapped back on Twitter, calling Galloway an "insufferable numbskull," and advising the best way to invest would be doing the opposite of what Galloway suggests.
Musk, who is a self-proclaimed "free speech absolutist," has a history of punishing anyone who deigns to criticize him, most recently appearing to slow down links to news outlets and Twitter competitors on his social media platform. Both The New York Times and Reuters were targeted, showing a roughly 10-second slowdown when opening a link via Twitter, while Facebook, Threads, and Bluesky were likewise affected.
Galloway also seems to be taking a leaf out of Musk's own playbook by challenging him to a battle in a separate Threads post. "Lord Elon," he wrote, "After refusing to take a knee (meet), you banished me from the Twitter Hamlet—true story. I demand trial by combat! Don King has agreed to host a battle to the death before a Taylor Swift concert. If you agree, I shall get an MRI that reveals bone spurs. FREEDOM (speech)!"
Surprisingly, Musk is keeping his mouth shut for once. He has yet to respond to the allegations that he reportedly banned Galloway from posting on Twitter, nor has Musk confirmed if he had actually attempted to meet with him.
Twitter did not immediately respond to Gizmodo's request for comment.