Would you ever walk into a stranger's home and ask to buy the necklace draped on their side table? Or offer to give them cash for some of their cutlery? No? Well, meet Mira Schröder. She lives in an apartment that functions as a part-time showroom, where everything—including the amazing flippable bed above—is available for purchase on-site.
Freunde von Freunden recently took a tour of Schröder's space. The curated hodgepodge is a mix of products produced specifically for Bless, the experimental label Schröder created with fashion designers Ines Kaag and Desiree Heiss, and the general ephemera of her day to day life. The result is a strange hybrid between public and private that exists somewhere on a beautifully fine line between intimate, invasive, and just crazy enough to work.
Amongst the bric-a-brac is this amazing convertible Workbed that transforms from desk to sleep spot with a simple flip of the surface.
G/O Media may get a commission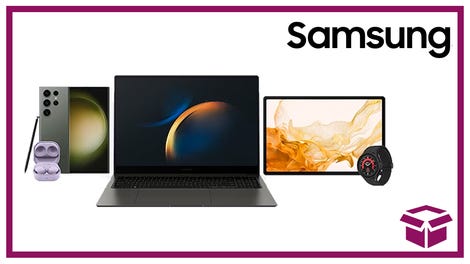 24 hour deals
Discover Samsung - Daily Deal
If it seems hyper-personal to have folks you don't know riffling through your belongings, think about how many details are shared over the internets all the dang time. In this context, that info exchange is face-to-face; if everyone involved is game, it could actually be a cool connection, made all the more real by the sharing of real-life cherished goods.
In a way, it's just another take on the ever-popular pop-up-shop (and actually reminds me of Fika, a similarly styled domestic-retail combo in Tokyo). I am a messy collector of random bits and bobs and I love checking out other people's treasures, so I think this apartment looks amazing; I'm interest in seeing how it evolves. [Freunde von Freunden]
Images by Marlen Mueller for Freunde von Freunden.