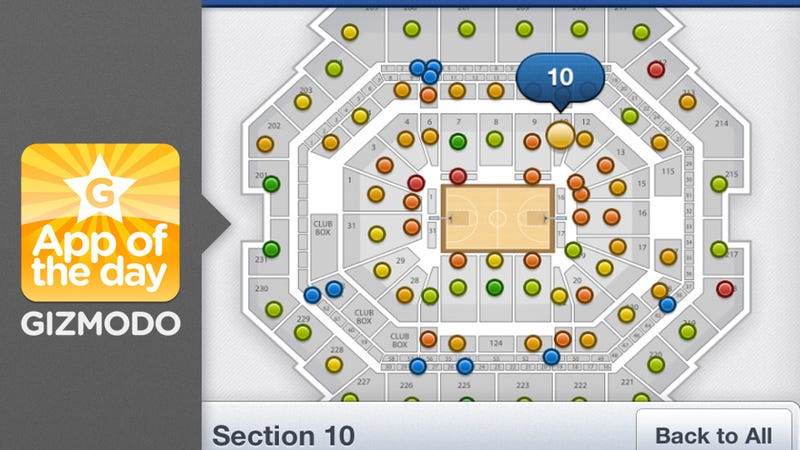 SeatGeek's been around the web for a while, so you might already be familiar with the concept. With the mobile version, though, the developers chopped out a lot of non-essential features. What's left is a focused, easy to use app that still gives us all the info we need to snag the perfect seat.
What does it do?
Gives you data aggregated from a bunch of ticket resale sites (like Stubhub) and polls it together to make one, comprehensive set of listings. Search by performer, event, or venue, pull up a map with every available seat, zoom in to look at prices, and then buy the tickets directly within the app.
Why do we like it?
Buying tickets for sporting events and concerts is a horrible experience. Scalpers buying in bulk usually cause Ticketmaster and Livenation to, depending on the event, sell out within hours. This means you're forced to use ticket resale sites, and with tickets being dispersed across so many sellers, it's almost impossible to get a picture of which tickets are actually available. SeatGeek takes this wealth of hard-to-find information and literally puts it at your fingertips. While the app is somewhat pared down from the web version, the amount of information they do manage to fit on an iPhone screen is incredible. Colored circles correspond to open seats with pricing and additional information below, all in a clean, elegant interface. Non-iOS users, don't fret; an Android version is currently in development.
SeatGeek
Download this app for:
The Best:
Buying in-app is super convenient
The Worst:
Tickets cost, ya know, money