Sometimes a unique design isn't enough to make a product a hit, but then it makes an appearance in a major motion picture and suddenly everyone wants one. Let's call it the DeLorean BTTF effect, and that's exactly what happened with the Seiko Giugiaro 7A28-7000 once Ripley wore it in Aliens.
That's not to say the chronograph was a failure before James Cameron chose it (and a handful of other Seikos) for his characters to wear in his 1986 fantasy sci-fi classic Aliens. The watchmaker had actually brought on Italian car designer Giorgetto Giugiaroto to design the timepiece, which features a unique panel sticking out on one side where you'll find a pair of generously-sized chronograph buttons.
A collectible is always more interesting with a story behind it, and once moviegoers saw what a badass character Sigourney Weaver's Ellen Ripley was, of course they'd want to own the same watch she wore in the film. It also didn't hurt that the Seiko 7A28-7000 looked like it was a film prop specifically designed for a gritty future that hadn't quite arrived yet.
G/O Media may get a commission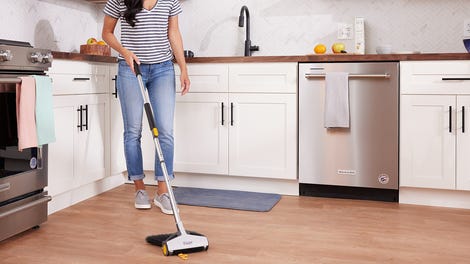 BOGO 50% Off
Flippr - BOGO 50% Off
The original version of the Seiko 7A28-7000, released back in 1983, isn't terribly hard to find these days. They pop up on eBay for around a grand, but rarely in perfect condition. So if you're happy to settle with a remarkably close facsimile, Seiko has just announced two re-issue versions of the watch: the Seiko X Giugiaro Design Spirit Smart SCED035 and SCED037, available in gray or black housings.
The most notable difference between the original 7A28-7000 and the new SCED035 (the gray model) is that it's missing the crown and extra button on the left side of its case. It gives the watch a slightly sleeker look, and helps Seiko differentiate the re-issue from the original. Collectors who want the exact same watch Ripley wore probably won't be satisfied with that change, but the re-issues will sell for around just $260 and $290.
So if you're willing to compromise, you'll save yourself a few bucks on a classic timepiece and a classic piece of sci-fi tech.
[Seiko via aBlogtoWatch]