Following a breakup with his girlfriend, a lewd photo of a controversial Oregon sheriff appeared on Facebook—an image the sheriff says was released without his consent.
Douglas County Sheriff John Hanlin first drew national attention when he oversaw the investigation of the Umpqua Community College mass shooting in October 2015. Hanlin faced criticism after it was revealed he shared a video in 2013 suggesting the Sandy Hook elementary school shootings were staged by the federal government and that the dead children were actually crisis actors. On his personal Facebook page, Hanlin captioned the video: "This makes me wonder who we can trust anymore... Watch, listen, and keep an open mind."
Days after Hanlin shared the video, the Douglas County Sheriff's Office posted a letter on its Facebook page demanding Vice President Joe Biden "NOT tamper with or attempt to amend the 2nd Amendment." In the letter, written two-and-a-half years before the school shooting in his county, Hanlin wrote: "Gun Control is NOT the answer to preventing heinous crimes like school shootings."
Now another Facebook post is complicating Hanlin's life. But according to Hanlin, this post was made on a fake Facebook account parroting his real Facebook account.
The Facebook post, which was shared with Douglas County news outlet The News-Review, shows Hanlin nude from the waist down in a white t-shirt. His genitals are censored by a Facebook sticker with the words"Lit Saturday" engulfed in flames.
G/O Media may get a commission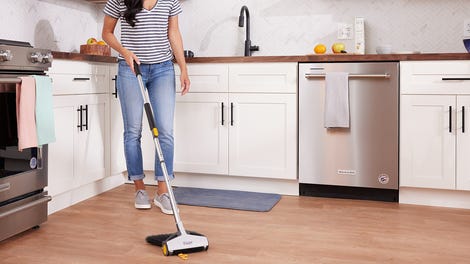 BOGO 50% Off
Flippr - BOGO 50% Off
Hanlin explained the existence of the photo and Facebook post in an emailed statement to the News-Review:
I am facing an unusual personal circumstance.

Recently, my girlfriend and I ended our relationship. After the fact, it was brought to my attention that a private photo of me was posted on a Facebook site intended to appear as if the Facebook site was mine. The site was not mine, I have my own separate site which is active today which I use to engage with friends, the community and family. I did not authorize the creation of this second site nor did I authorize the photo that was posted.
The sheriff told the outlet that Facebook removed the profile upon his request.
A spokesperson for the Douglas County Sheriff's Office told Gizmodo that Sheriff Hanlin "stands behind that statement and has nothing further to add."