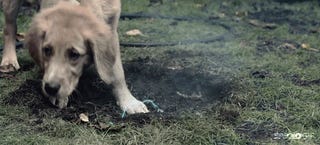 This great short film—written and directed by Ray Wong—tells the story of a young couple that one day finds out there is a hole in their backyard with awesome powers: It duplicates any organic life that falls into it. That uncanny discovery ends up affecting their life and, of course, their relationship.
Ray Wong is a writer and filmmaker based in Toronto, Canada. You can follow him on Facebook or Twitter and check out his work on Vimeo and on his personal website.
---
SPLOID SELECTS is a series where we feature the interesting short films we love. If you are a filmmaker with awesome short films you'd like to showcase, please drop me a line here.
---